OnePlus Two price and processor indication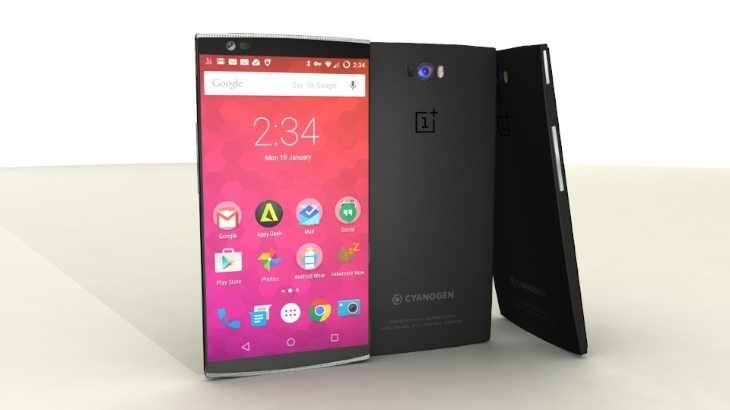 The OnePlus One provoked mass interest in the smartphone world when it released last year and so its successor is likely to do the same. There have been rumors and leaks about the OnePlus Two for some time, and expectations are that it could release in Q3 this year. Now there's news of a OnePlus Two price and processor indication straight from the horse's mouth.
Back in March OnePlus founder Carl Pei suggested that the next-generation of the One would release in around six months time so we're possibly looking at a September launch. Following this there were some rumors about specs of the device, where a 64-bit Snapdragon 810 processor and possibly a fingerprint scanner were tipped. At the same time we heard that the price for the OnePlus Two was likely to be more than for the first-gen model. The new price was not specified but the OnePlus One was priced at $299.
Now OnePlus CEO Liu Zuohu has been speaking to company enthusiasts about the OnePlus Two, and asked for price expectations for the device if it's equipped with a Snapdragon 810 processor as was previously tipped. After feedback from OnePlus fans, Liu stated on Weibo that a price of around 2499 Yuan seemed reasonable.
That price would be equivalent to around $400, £265 or Rs. 25,000 although pricing has not been set in stone and could change by the time of the phone's release as well as by market. Other rumored specs so far include 4GB of RAM and a 5.5-inch 2K display, although everything we've heard so far has yet to be confirmed. Please note that the image shown here is a recent concept of the device.
Over the next few weeks and months we're likely to be finding out much more about the OnePlus Two, and it will be interesting to see if this suggested price pans out. In the meantime we'd be interested to know what readers think of this latest news. Do you think a price of around $400 for the OnePlus Two sounds realistic?
Via: GizmoChina