OnePlus Two designed with flair, accompanied by specs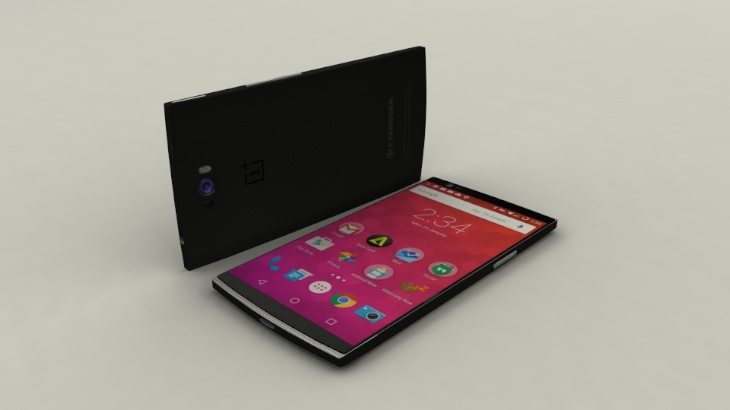 The OnePlus One smartphone was quickly labeled as a flagship killer when it released last year, and lately there as been growing news about its successor. Today, as a tantalizer for what could be unveiled, we're showing a OnePlus Two that has been designed with flair and is accompanied by specs. We'd like to know if you like the look of this vision or have suggestions for how it could be improved.
In March we reported that OnePlus founder Carl Pei had spoken about a release of the OnePlus Two in around 6 months time. Following this, a leak about the next handset suggested it would have a Snapdragon 810 processor, possibly a fingerprint sensor, and would look similar in appearance to the OnePlus One. While there's still no firm news on this it's good to see concept designers come up with some renders of the OnePlus Two.
The OnePlus Two imagining that we're showing here comes from Matt7262, a OnePlus forum member. It looks extremely thin and almost bezel-free, with a look that's reminiscent of the One rather than veering too far off course as many concept creations can do. However, the designer acknowledges that the phone shouldn't have the Cyanogen logo, but has provided us with his own idea for the specs of the device.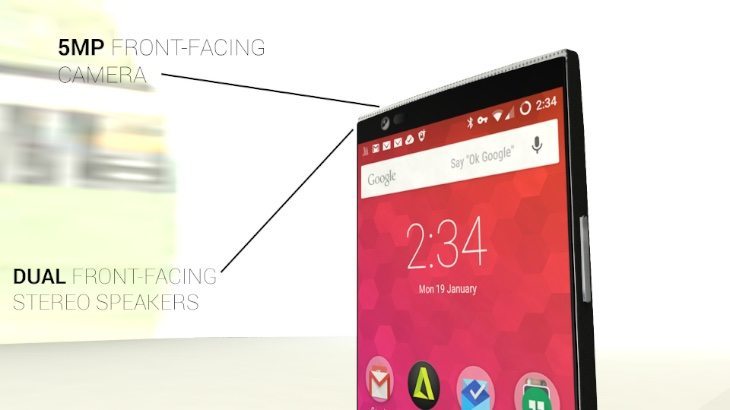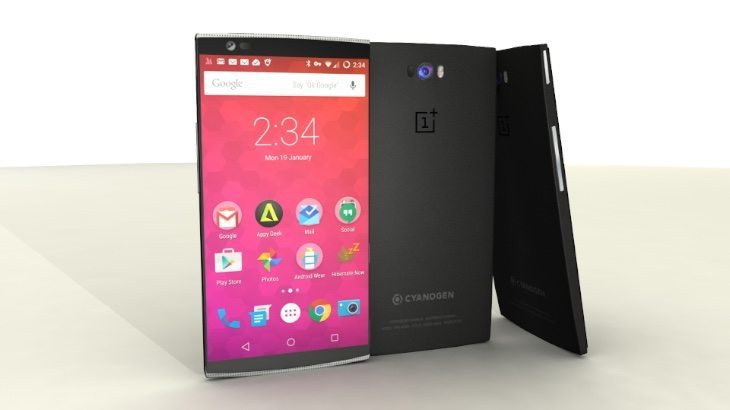 This OnePlus Two would have a 2GHz Snapdragon 810 octa-core processor, Android 430 graphics, and also a 5.5-inch OLED display with Quad HD resolution with Touch-On Lens and featuring Gorilla Glass 4. It has 4GB of RAM and internal storage of 32, 64 or 128GB (expandable via microSD to 128GB), a 16-megapixel rear camera with optical image stabilization, dual-LED flash and laser autofocus, and a 5-megapixel front-facing unit.
It also has a 3300 mAh battery and runs a customized version of Android 5.0.2. Add to this dual front-facing stereo speakers, StyleSwap, an IR blaster, and turbo charging technology, and there's plenty of food for thought. We've shown a few of the images here but you can see more at the source below. Currently on the OnePlus forum this design has a 72% approval rating, but we'd like to know what you think.
Would you like to see the OnePlus Two turn up looking something like this and with these specs? Maybe you have some ideas for how this design could be enhanced, or your own wish list of specs for the device? Do let us know with your comments, as we're always interested to hear from readers.
Source: OnePlus Forums
Via: Concept Phones