Asus Zenfone Selfie specs made official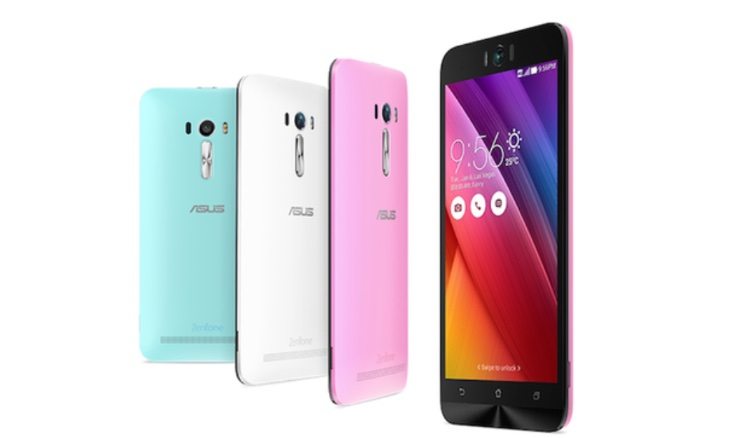 Time moves fast in the smartphone world! Just a few days ago we heard news of a rumored Asus Zenfone Selfie smartphone, and today the Asus Zenfone Selfie specs have been made official. This handset looks likely to be a self-portrait lover's dream, as it has a 13-megapixel camera for both the front and rear of the phone.
When we heard a leak about this phone last week the only specs that were given were the cameras and also the display size. Those turned out to be accurate and just as we anticipated the phone has now been announced at Computex 2015 in Taiwan. We now have the full lineup of Asus Zenfone Selfie specs.
It's powered by a Snapdragon 615 octa-core processor, has Adreno 405 graphics, and a 5.5-inch IPS LCD display with Full HD resolution of 1920 x 1080. Many readers will have heard of the Asus Zenfone 2 variant that has a notable 4GB of RAM, and the new Zenfone Selfie will also come in 2GB or 4GB RAM versions. There will also be a choice from 16, 32 or 64GB for internal storage. Now for those all-important camera details.
There's a 13-megapixel rear camera with Toshiba sensor, laser autofocus, dual-tone flash, f/2.0 aperture and 28mm lens. At the front there's also a 13-megapixel rear camera with Toshiba sensor, laser autofocus, dual-tone flash, and this time with f/2.2 aperture and 24mm wide-angle lens. The front-facing snapper also offers a 88-degree field of view for selfies, and if users switch to a selfie panorama mode they can cover even more area. An optional Swing attachment will also be available so that users can adjust the angle of their selfies, and this can also double up as a kickstand.
The Zenfone Selfie will release running Android 5.0 Lollipop skinned with the Asus UI. Color options of the phone are aqua blue, white, or pink, with optional metallic back covers in black, gold, grey, and red also available. No details have been given for a price or release date of the phone yet, but you can be sure we'll let you know more as information comes to us.
It will be interesting to see what Asus comes up with in the way of pricing for this phone, but we imagine it might be a little less than the Asus Zenfone 2. While we're waiting for more details we'd like to ask, what are your initial impressions on the Asus Zenfone Selfie specs? Does this sound like a smartphone that you might purchase when it releases?
Source: Asus (Twitter)
Via: GSMArena