New Samsung Galaxy S6 Active leak reveals everything but the price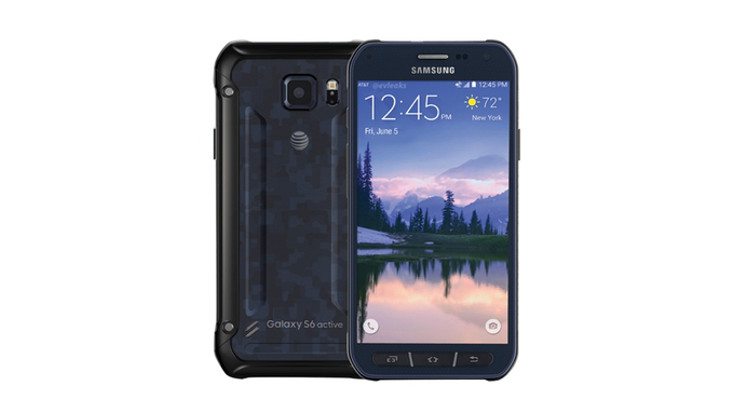 Leaks can be a serious issue for some manufacturers, but we're guessing Samsung has gotten quite used to them by now. The Samsung Galaxy S6 Active has leaked yet again, and this time around we know everything there is to know aside from its price.
If the Samsung Galaxy S6 Active were a ship, it would have sunk long ago. The device has been leaking like a sieve for months, and today Samsung listed the handset on its official website ahead of an official announcement. Whether it was actually an accident is anyone's guess, but the listed has since been pulled. As it's the internet, we still have all the details.
The Samsung Galaxy S6 Active is basically the regular Galaxy S6 wrapped in a sturdy shell with three physical keys on the front. By sturdy, we mean it is able to withstand more damage than most along with being dustproof and water-resistant. We assume it will carry the MIL-STD-810G stamp as well, which would protect it from thermal shocks, salt, dust and numerous other hazards.
Thankfully, Samsung left things alone in regards to the innards, so the Samsung Galaxy S6 Active will be powerful and full of features. The leak lets us know it will have a heart rate sensor on the back along with a 16MP snapper, while the front has a 5MP camera for selfies. All the usual bells & whistles are present in the connectivity department as well, and the juice will come from a 2,550mAh battery. The rest of the Samsung Galaxy S6 Active specs include 32GB of storage, 3GB of RAM, an octa-core Exynos 7420, and a 5.1-inch QHD display.
At this time, there's been no word from Samsung or AT&T on when the Samsung Galaxy S6 Active will be available to purchase. We don't know the price either, but it should be in line with the regular 2-year deal that every carrier offers.
Are you interested in the rugged Samsung Galaxy S6 Active?