Zeaplus M7 arrives this month with Fingerprint Scanner and 64-bit chip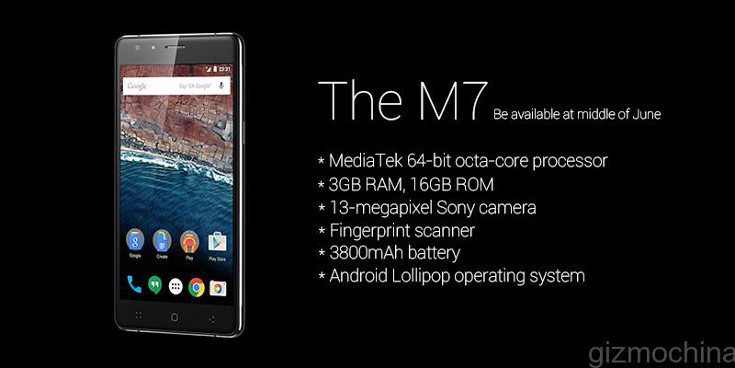 We cover a lot of China brands, but haven't spent much time with Zeaplus. The Zeaplus M7 is their second device that's caught our eye, but for totally different reasons than the first.
Last week we told you about the Zeaplus DM360 smartwatch, which bears an eerie resemblance to the Moto 360. The Zeaplus M7 looks like dozens of other Android handsets, but has features and specs you'll only find on flagship smartphones.
Zeaplus opted to use a 5.5-inch panel for the Zeaplus M7, but it's of the 1080p variety so you won't get QHD. That said, almost everything else is on the top-tier as you'll get a 64-bit octa-core MediaTek MT6752 with 3GB of RAM and 16GB of storage. The M7 sports a fingerprint scanner as well, and a 3,800mAh battery will provide the juice.
There was no mention of the size on the front sensor, but it obviously has one and the rear camera is a 13MP Sony IMX135 sensor. Connectivity options for the Zeaplus M7 include Wi-Fi, Bluetooth, Dual-SIM support, and 4G LTE on bands 1/3/7 and 20. Last but not least, is the OS which is listed as Android 5.0.
If you reside in the Far East or enjoy collecting Chinese handsets through third-party sellers, the Zeaplus M7 release is expected to arrive sometime this month. The price hasn't been announced, but we'll keep you informed as we learn more.