Juventus vs Barcelona lineups, livescore for final, official app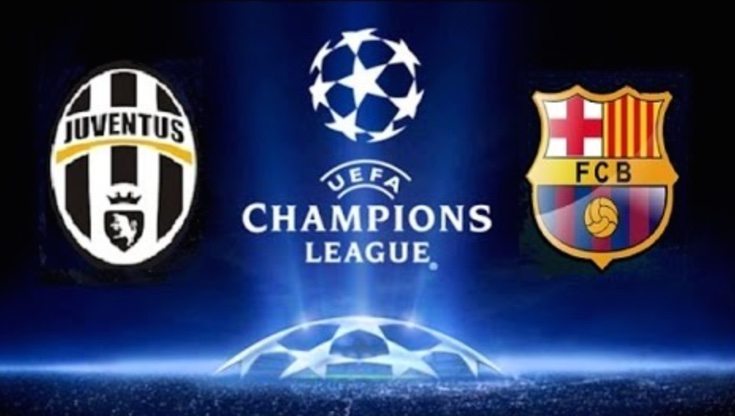 It's Saturday June 6 and that means that this evening we'll see Juventus vs Barcelona in the Champions League final. For the latest news on the match as well as lineups and livescore when the match begins we recommend a free official app from UEFA. Some of the best footballers in the world are likely to be playing such as Lionel Messi and Andrea Pirlo, so this should really be a game worth watching.
Millions of football fans will be watching the action as it unfolds, and a mobile app can be an excellent way of keeping informed with all the latest news directly to your fingertips. If you're able to watch the match you can get all the details such as the starting lineups before kickoff. If you can't be at the stadium in Berlin or watching on TV you can stay in the loop with exactly what's happening, with live score info and alerts telling you when the goals go in.
The UEFA.com app is available for iOS and Android devices and for the Juventus vs Barcelona match you couldn't do much better than this official app that covers the Champions League, Europa League, Euro 2016 and more. Just a few of the features it offers are live coverage, live results with minute-by-minute updates, team fixture lists, lineups, and match commentaries. Users can follow their favourite teams and have the option to receive alerts. The app also brings the latest breaking up-to-the-minute European football news, reviews, and reports.
The iOS version of the UEFA.com app is available from iTunes and is compatible with iPhone, iPod touch and iPad running iOS 7.0 or later. The Android UEFA app can be downloaded from Google Play and compatibility varies by device. This is a free app although in-app purchases are also available if you want to watch match video highlights.
We've just checked out the app and there's a whole host of news and previews about the Juventus vs Barcelona Champions League final. Heading into the matches section of the app you'll see the Juve and Barça game listed and tapping on that will take you to a View Match option. This will show you the full starting lineups when they are announced before the kick-off. Massimiliano Allegri and Louis Enrique have players of the calibre of Paul Pogba, Carlos Tevez, Neymar, and Luis Suarez to choose from, so this should be a real thriller.
Readers may also want to see some interesting match facts about this evening's game. Are you going to check out the official UEFA app for the Champions League Final of Juventus vs Barcelona today? Why not give us your predictions for the final score? Send us your comments using the box below.