LG Disney Phone SD801 announced for Japan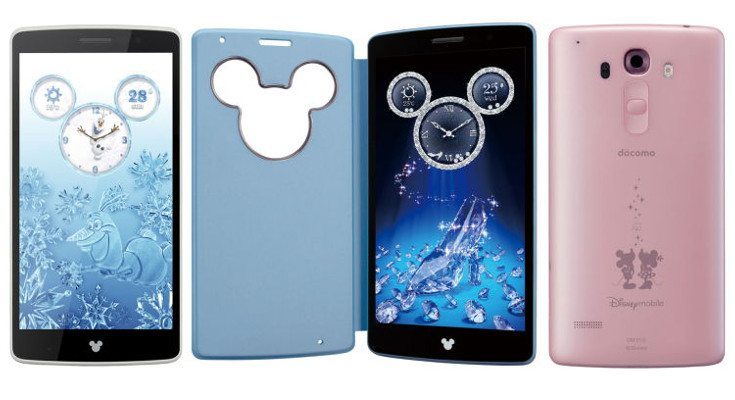 Samsung surprised a lot of folks by releasing the Iron Man Galaxy S6 Edition, but they aren't the only company with character devices. The LG SD801 is a new Disney phone that's just been announced for Japan, and it's bringing a lot of bling along for the ride.
Last year, we saw Sharp release the Disney Mobile SH-02G with NTT Docomo. This time around the carrier's consumers will be treated to a new Disney smartphone with the LG SD801 which carries the model number DM-01G. The Disney themed device will sport the famous Mickey logo on the front bottom bezel to go along with some artwork and branding on the back. It comes with a fancy cover adorned in Swarovski Crystals that works in conjunction with a custom lock screen. Several Disney themes will be available as well including Alice in Wonderland and The Little Mermaid.
The Disney LG SD801 specs aren't flagship caliber, but they'll get the job done. The device features a 5.2 display with a resolution of 1,920 x 1,080, and beneath the glass beats a Snapdragon 801 backed by 2GB of RAM. There has been no word of a microSD card slot, but the internal storage is listed at 16GB while the camera combo clocks in at 13.2MP and 2.4MP. The LG SD801 Disney phone is powered by a 2,920mAh battery and runs Android 5.0.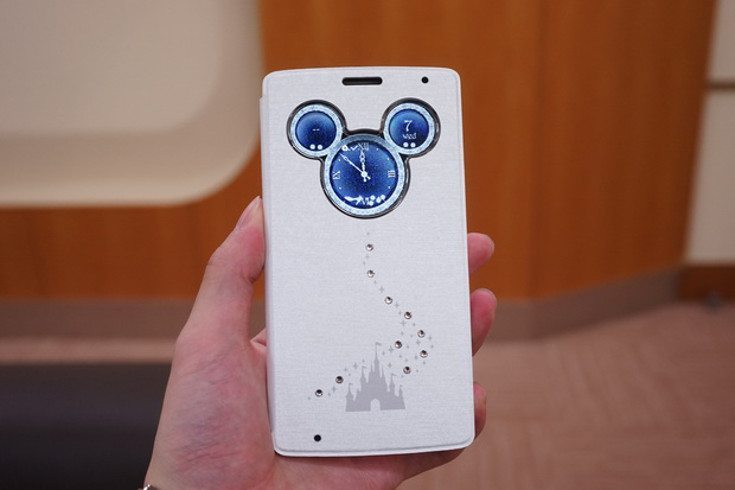 It's unlikely that the LG SD801 Disney phone will find its way outside of Japan, but there's hope considering what Marvel/Disney did with the Iron Man phone. If themed handsets sell well enough, you can be the House of Mouse will bring more of them to the masses in the coming years.
What kind of themed smartphone would you like to see from manufacturers?
via – GforGames     source: Korea Herald