BlackBerry Passport gets tasty price cut, US and Canada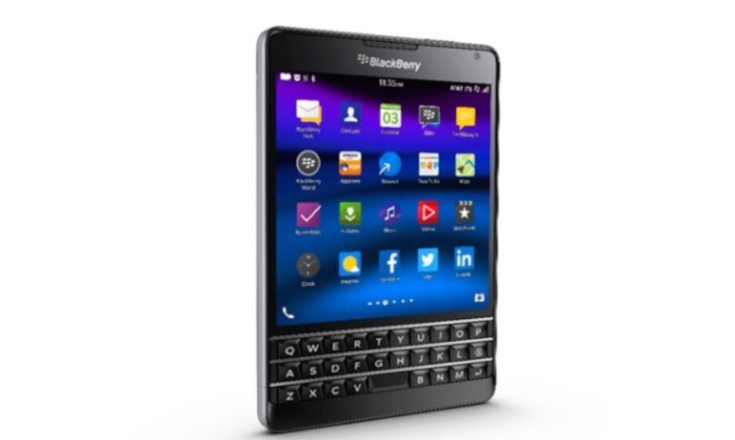 The BlackBerry Passport has certainly turned a few heads since it released, although not always for the right reasons. It has very decent specs but people either love or hate its square styling. If you're one of those who find it appealing but haven't got round to purchasing one yet, you might like to know that the BlackBerry Passport has now got a tasty price cut in the US and Canada.
Back in April we told how the BlackBerry online store in the US had dropped the unlocked price of the BlackBerry Passport to $549 from $599. Now the price has been slashed again by another $50 so that currently you'll pay $499. The price at BlackBerry's ShopBlackBerry website has also been reduced for Canaada, where it's now priced at CAD $599 representing a discount of CAD $100.
One thing to point out is that this offer is only available for a limited time, although BlackBerry hasn't stated a cut-off date. Therefore if you're thinking of taking advantage of this lower price deal you may want to do it sooner rather than later. You can head to the BlackBerry US or BlackBerry Canada Passport product pages at the source links below.
All three color options (black, red, and white) are covered by the reduced prices and all are in stock at the time of writing. As a reminder of specs we can tell you that the BlackBerry Passport is powered by a 2.26GHz Qualcomm Snapdragon 801 quad-core processor, has Adreno 330 graphics, a 4.5-inch display with resolution of 1440 x 1440, 3GB of RAM, and 32GB of internal memory that can be expanded via microSD to 128GB.
Further specs of the BlackBerry 10 device include a 13-megapixel rear camera with optical image stabilization and 1080p video capture, a 2-megapixel front-facing snapper, and a 3450 mAh battery for juice. Features of the phone include BlackBerry Assistant and BlackBerry Blend, and there's also support for Android powered apps from the Amazon Appstore that will run on the Passport.
Are you tempted to buy a BlackBerry Passport at the current reduced price? Let us know with your comments.
Source: BlackBerryStore (US) (Canada)
Via: CrackBerry