Lenovo A7000 vs Micromax Canvas Knight 2, price gap decides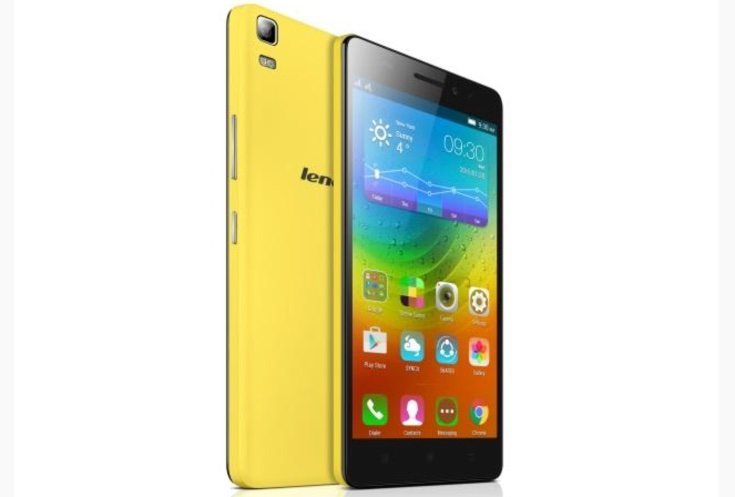 The Lenovo A7000 has been a highly popular 4G LTE smartphone in India, and more recently it has been joined by further competition in the shape of the Micromax Canvas Knight 2. We don't often do a specs comparison of two handsets that are not close in pricing, but in this case many of the specs are not too far apart. Therefore when looking at the Lenovo A7000 vs. Micromax Canvas Knight 2 the price may decide.
Both of these are dual SIM Android smartphones but the Micromax handset is over Rs. 7,000 more expensive than the Lenovo device (more detail on prices below). Does the extra cost really get you that much more for your money though? That's what we aim to find out by focusing on specs in this comparison.
Processor
The Lenovo A7000 has a 1.5GHz MediaTek MT6572m octa-core processor and has Mali-T760MP2 graphics. The Micromax Canvas Knight 2 is powered by a 1.5GHz Snapdragon 615 octa-core processor with Adreno 405 graphics.
Display
The Lenovo phone has a 5.5-inch IPS display with HD resolution of 1280 x 720 resulting in 267 ppi. The Canvas Knight 2 has a 5-inch AMOLED display with the same HD resolution resulting in 294 ppi.
RAM and Storage
Both phones have 2GB of RAM. The Lenovo A700 has 8GB of internal storage, expandable via microSD to 32GB. The Micromax handset has 16GB of internal storage, also expandable to 32GB.
Camera set-up
The Lenovo A7000 has an 8-megapixel rear camera with autofocus and LED flash, as well as a 5-megapixel front-facing camera. The Micromax Canvas Knight 2 has a 13-megapixel rear camera with autofocus and dual-LED flash, and also a 5-megapixel front-facing snapper.
Battery
The A7000 has a removable 2900 mAh battery while the Canvas Knight 2 has a non-removable 2230 mAh battery.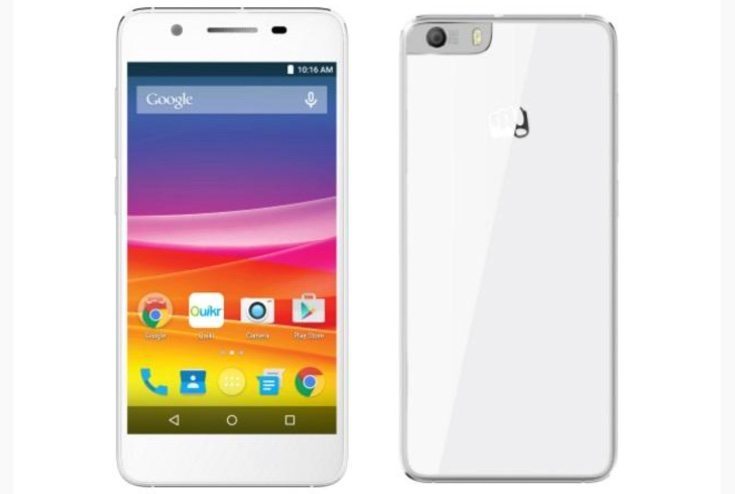 Connectivity
Both handsets support 4G LTE, 3G, WiFi 802.11 b/g/n, WiFi hotspot, Bluetooth 4.0, GPS, and microUSB 2.0.
Operating System
The A7000 runs Android 5.0 Lollipop with Lenovo's Vibe UI. The Canvas Knight 2 also runs Android 5.0 Lollipop.
Dimensions and Weight
The Lenovo phone measures 152.6mm x 76.2mm x 8mm and weighs 140g. The Canvas Knight 2 is only 6.3mm thick but other measurements and its weight haven't been specified.
Price
This could be a major factor as the Lenovo A7000 price for India is Rs. 8,999. The Micromax Canvas Knight 2 recently launched at Rs. 16,299.
We've concentrated on specifications here, but buyers should also consider build quality, after-sales service, features, and their preference of design. As far as specifications go though, the Canvas Knight 2 has the benefit of more built-in internal memory, better camera capabilities, and is the slimmer of the two handsets. On the other side of the coin the Lenovo A7000 has a larger display, and a higher capacity battery that's also removable.
On the face of it the Micromax phone doesn't have that much more to offer than the Lenovo handset, especially considering the higher price you'll have to pay. Some may prefer a home-branded smartphone though, and ultimately you'll need to make a decision based on what factors are most important to you.
In your opinion is the Micromax Canvas Knight 2 worth paying more for? Maybe you feel that the Lenovo A7000 has everything you need at a cheaper price? It's always good to hear from readers so do send us your comments.