Sony Xperia Z4v release announced for the US on Verizon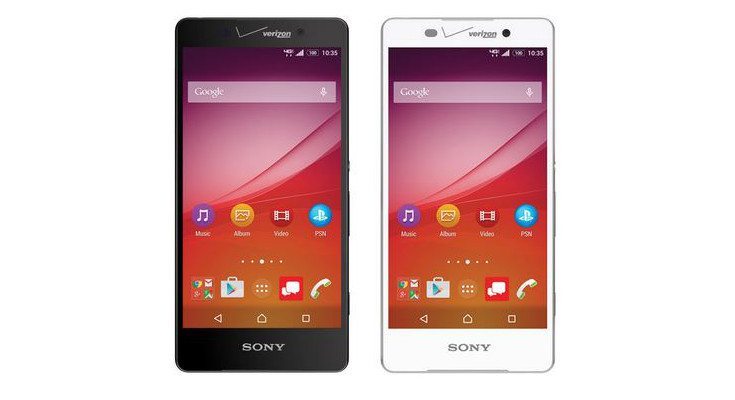 Last month we learned that Sony would bring the Xperia Z4 to Verizon in the states, but we weren't sure of when. Today, that question has been answered with the Sony Xperia Z4v release which is bound for Big Red.
The Sony Xperia Z4v is the Xperia Z4 variant for Verizon's customers, and it's essentially the same handset dubbed the Xperia Z3+ in various parts of the world. That's the bad news as most folks weren't impressed with the Z3+ unveiling, but the good news is Big Red's model will be a bit different from the rest of the pack.
As you can see from the photos, the Sony Xperia Z4v looks a bit different from the device we were introduced to a few months ago. Verizon's model will carry their branding and will be significantly thicker than the thin Z3+ .That's due to a slightly larger 3,000mAh battery with Quick Charge 2.0 and Wireless Charging.
Under the hood, the Sony Xperia Z4v specs show it can run with the best of them. The smartphone is powered by the Snapdragon 810 and has 32GB of onboard storage that can be expanded up to 128GB with a microSD card slot. You'll get 3GB of RAM to help the chip hum along, and the rear camera is a 20.7MP sensor while the selfie snapper clocks in at 5MP.
If  you're not impressed with the horsepower or larger battery, maybe the new Sony Xperia Z4v display will tickle your fancy. Sony has finally popped a QHD panel into their Xperia line, and this one will be 5.2-inches with a resolution of 2,560 x 1,440, which comes out to a pixel density of 564ppi. That means those pixels will pop, and as you'd expect, the whole thing is dust and water-resistant like the rest of the Xperia line.
If Verizon is your carrier of choice, word of the Sony Xperia Z4v release is welcome news as this version is beefy enough to warrant an upgrade if you owned the Z3. They haven't let us in on the actual release date for the Z4v, although we expect that to change soon now that the smartphone has been officially announced.