Pebble Time Pre-Orders arrive through Best Buy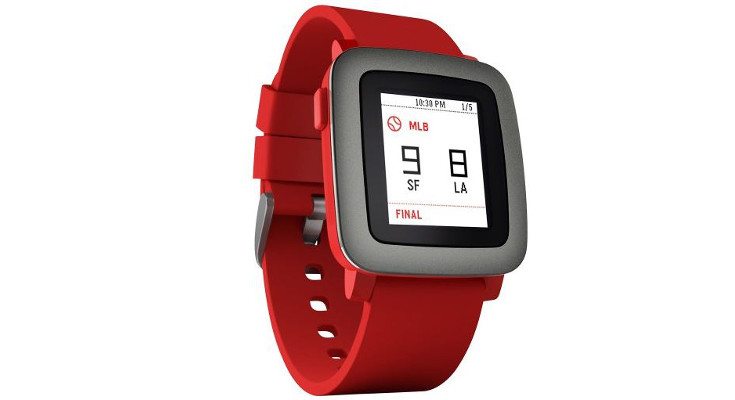 Looking for a smartwatch that doesn't run iOS or Android? There are plenty to choose from, but the Pebble Time will be one of your better choices. If you're looking to pick up Pebble's new timepiece, today is your lucky day as Pebble Time pre-orders have just opened through Best Buy.
Pebble launched the Pebble Time smartwatch back in February through Kickstarter, and it was quite successful given the current climate in the wild world of smartwatches. Actually, we were putting that mildly as the campaign amassed over $20,000,000 in pledged from around 75,000 backers. It's safe to say there's a place for the new Pebble Time, and folks are interested.
If you missed out on the Kickstarter campaign, have no fear as Best Buy will sell you a Pebble Time smartwatch. They are the exclusive retailer for the device, and will have in in Black, Red or White starting in July for $199. That's a hair more than the Kickstarter price, but far cheaper than the Apple Watch or any of the high-end smartwatches in the pipeline.
It remains to be seen how well the Pebble Time will do in a retail setting or how many folks will take advantage of the Pebble Time pre-orders before the wearable hits Best Buy's shelves. The site has a "Get it By" date of July 20th, so we won't have to wait long to find out how well the Pebble will sell through Best Buy.
Are you interested in the Pebble Time or do you prefer your smartwatches with more bells & whistles?