iOS 8.4 release time on Tuesday worldwide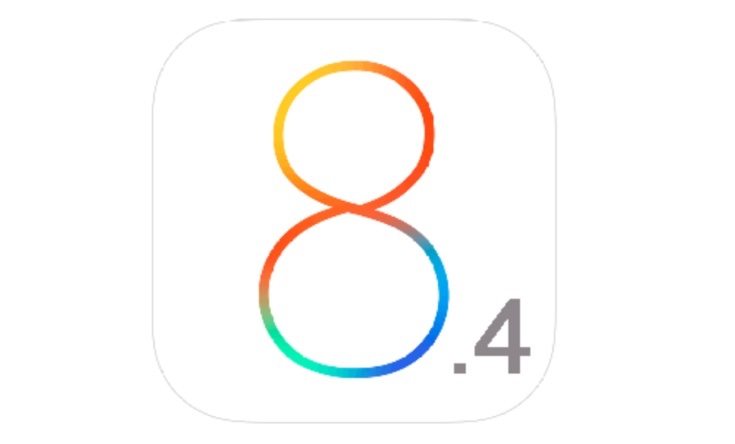 Some iOS device owners may be unaware that iOS 8.4 is to be the next public release before iOS 9 arrives later this year. Earlier this month we informed readers that the iOS 8.4 download will be available to end users on June 30, so there are only two more days to wait. Now we have news of the exact iOS 8.4 release time on Tuesday for regions worldwide.
Although there's a lot of focus right now on iOS 9, iOS 8.4 has been in beta for some time. Previously we reported that it would make a public release at the end of this month bringing the new Apple Music streaming service along for the ride. Generally we see releases of new iOS versions at approximately the same time of day, but now it's reported that the iOS 8.4 release time will be a little earlier than usual.
Prominent Apple site 9to5 Mac says that rather than the usual 10am PT release, iOS 8.4 is to be made available at 8am PT on June 30. The change to the usual timing is thought to be because the 24/7 Apple worldwide radio station (Beats 1) is to begin streaming on that day from 9am. Therefore releasing iOS 8.4 before this will allow iPhone, iPad, and iPod touch users to be prepared.
Now we have the details of worldwide times. We've entered the time of the release into an event time announcer on timeanddate.com. To find out the equivalent time for wherever you are, simply look for the nearest city to you on the image below.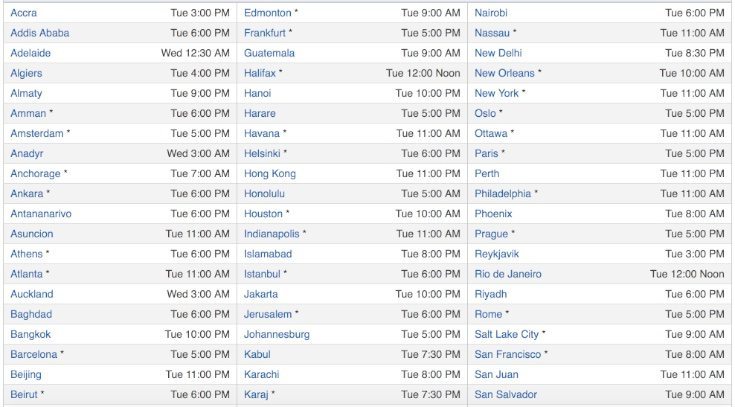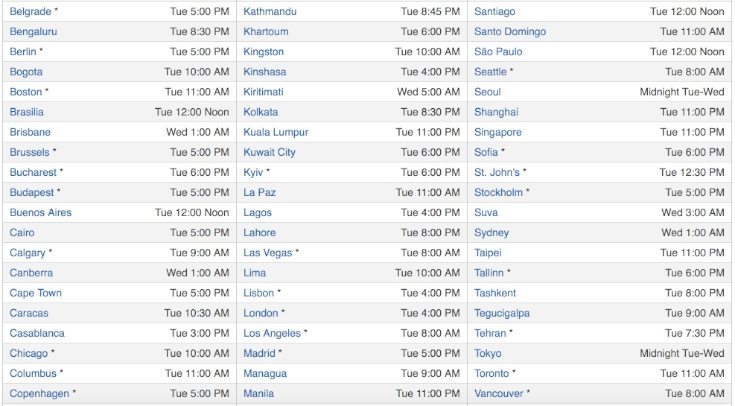 As you can see the 8am PT iOS 8.4 release time means it will be 11am ET, or 4pm if you're in the UK. Some of the other times are 5pm for Johannesburg, 5pm in Paris, 6pm in Moscow, 8:30pm in New Delhi, or 11pm in Hong Kong. You'll need to bear in mind that for some countries the time difference means the release will actually be on Wednesday rather than Tuesday. Some examples of this are Sydney, Australia it will take place at 1am on Wednesday, or Tokyo where it will be midnight on Tues/Weds.
It's worth pointing out that whenever a new iOS version is made available there's often a log jam of everyone hitting the download button at the same time. This can lead to problems with installing the update so that's worth remembering. Let's hope that's not the case this time around. Apple has also said that a further iOS 9 beta will be made available to developers to support the service, although it's not clear if this will be on June 30 or after.
Are you itching for iOS 8.4 release time to try out the new Apple Music service? Maybe you're paying more attention to the next major upgrade that is iOS 9? Let us have your comments.