Pokémon Mobile game coming soon with Pokémon Shuffle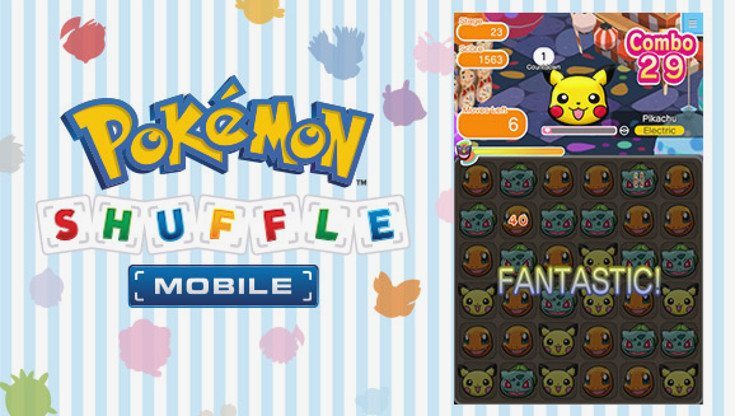 In March, we learned that Nintendo was going to unleash the beast by finally putting out mobile Nintendo games. Well, we know now what one of them will be as Pokémon Shuffle is headed to Android and iOS devices in the very near future.
Pokémon Shuffle was released for the 3DS earlier this year as a freemium game, which makes it a perfect fit for mobile devices. It's basically a Match-3 battling game where you'll match up Pokémon on the bottom of the screen and fight at the top. If you've played a Match-3 game in past few years, you are likely familiar with the mechanic. You'll have plenty of chances to pull off combos, and there will be plenty of Pokémon to collect as well.
As you might suspect, Pokémon Shuffle has been downloaded on millions of 3DS's, but that doesn't mean everyone has been thrilled with the game. The reviews are actually mixed as many didn't enjoy the freemium aspect of the game. That's not necessarily a good thing considering how fickle mobile gamers can be about IAP's and freemium mechanics. On the flipside, it's Pokémon and we expect the game to shoot to the top of the charts once it has been released.
Unfortunately, Nintendo did not give us a Pokémon Shuffle release date for mobiles, but it will arrive in 2015. Unless DeNA has a hand in things, it's also not part of the upcoming Nintendo mobile release slate so we may see an additional game before the calendar year ends.
Are you excited that Pokémon Shuffle is coming to mobiles or were you hoping for something else?