Turing Phone pre-orders kick off on July 31st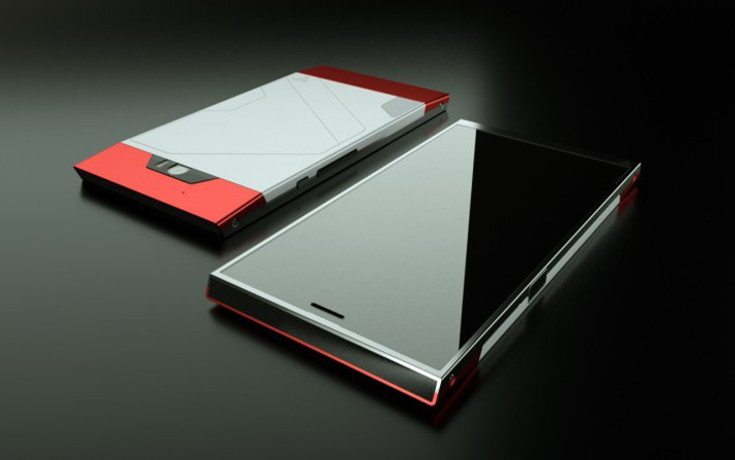 We told you about the exotic Turing phone back in April, but we weren't sure when you would be able to order one. Well, that's been answered today as Turing Phone pre-orders begin on July 31st.
Each year we see dozens of smartphones from companies trying to break into the smartphone world. The Turing phone is one we didn't see coming, but it's one to keep an eye on due to its unique type of security and interesting choice of alloys. It also sounds pretty damned cool when your handset is made by a company called Turing Robotic Industries…
Turing is using Liquidmetal in the build of the Turing Phone, which means it's going to be a lot sturdier than your standard handset with high resistance to corrosion and other usage hazards. As for the security measures, they are using decentralized authentication which allows Turning devices to verify each other for secure communications across their network.
The Turing phone specs are nothing to scoff at either, and while we knew many of them previously, we now know the whole scoop. The device will have a 5.5-inch FHD panel, and underneath it you will find a Snapdragon 810 with 3GB of RAM and your choice of 16, 64 or 128GB of internal storage. The rear snapper is listed as a 13MP HDR cam with a Dual Flash while the front-facing camera is an 8MP sensor.
While the Turing phone will be strong, it's not exactly svelte with measurements of 151.80mm x 77.10mm x 9.05mm. It also carries something called Binnacle Ocean Master IPx8 waterproofing and the front panel is covered in Gorilla Glass IV. Connectivity options include a fingerprint scanner, Wi-Fi, Bluetooth 4.0, NFC/NXP, GPS, 4G LTE, and Turing X-RFID. The Turing is powered by a 3,000mAh battery and will run Android 5.1 with Turing's UI on top.
As for the Turing Phone release date, it's assumed to fall in August, but the latest information doesn't give an exact date. It does give us the Turing phone price though as you'll have to shell out $610 for the 16GB model and $740 for the 64GB edition. If you want the 128GB Turing phone, it's a staggering $870. That said, you'll get of extra accessories including a Bluetooth-based gaming headset and keyboard. The company will announce the four colors of the Turing phone on July 22 and pre-orders will begin on the 31st.