Vivo unveils the 64-bit Vivo V1 for India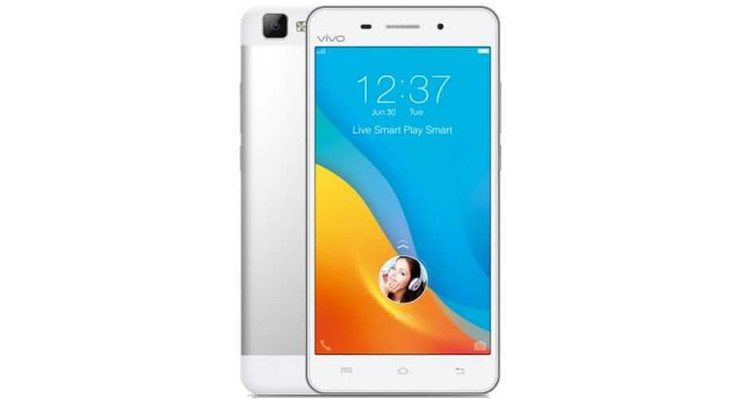 It's been a few months since we took a look at something new from Vivo, but today the company has announced a couple of new handsets bound for India. We only have details on one at the moment, and that device is dubbed the Vivo V1.
Vivo may have been quite recently, but the Vivo V1 is a smartphone you'll want to pay attention to if you appreciate a slick design and solid specs. The V1 is set to be the first in Vivo's new V series for India, and while they have been light on details regarding the release date, we have a full rundown of the Vivo V1 specs.
Vivo has put a 5-inch 720p panel into their new handset, and beneath that slab of glass beats a 64-bit Snapdragon 410 chip. It's certainly not the fastest SoC in their arsenal, but it will get some help from 2GB of RAM. In terms of storage, the device will come with 16GB, but it's expandable up to 128GB with a microSD card.
Fans of the selfie should be pleased with the smartphone's 5MP sensor, and the back of the handset features a respectable 13MP camera. The Vivo V1 will have the full array of sensors and connectivity options as well including Wi-Fi, Bluetooth 4.0, GPS, 3G, 4G LTE, and Dual-SIM card slots. The Vivo V1 will arrive with Funtouch 2.1 on top of Lollipop 5.0 and is powered by a 2,300mAh battery.
Here's where things get tricky. Vivo didn't announce the Vivo V1 price but said the "range" of devices will run between Rs. 15,000 and Rs. 20,000 in India. The only other smartphone in the lineup mentioned was the Vivo V1 Max, and one would assume it's going to have a larger display and possibly beefier specs. We're not sure when either of those handsets will arrive, but the V1 is expected to land at retailers in the country later this month.
Are you interested in the Vivo V1 or would you rather hold off until you hear more about the V1 Max?
via – 91mobiles