Oukitel is getting into the Dual-Display game with the Oukitel U6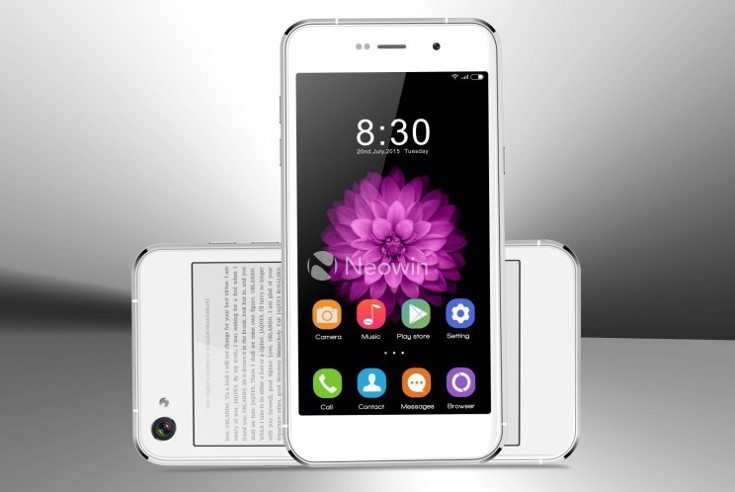 We've seen a few manufacturers talk about getting into the E-ink game, but YotaPhone has been the only company to pull it off thus far. The Oukitel U6 may soon give consumers an option as it's going to debut with an E-ink screen on its backside.
You may remember Oukitel from our previous coverage of the Oukitel K10000 with its behemoth battery. The Oukitel U6 probably won't have a 10,000mAh juice box, but it will have two displays with a 5-inch panel on the front and a 4.7-inch e-ink display on its back. The resolution wasn't mentioned, but the smartphone may sport the deca-core chip known as the MediaTek MT6797.
Unfortunately, that's all we know about the Oukitel U6 specs at the moment other than the fact is will run Android 5.1 out of the box. That said, based on their previous releases we should see 2-3GB of RAM, at least 16GB of storage, and world mode LTE. We aren't going to speculate on the cameras as the K10000 had a 13MP rear snapper while the U9 sports a 16MP sensor.
Is the Oukitel U6 a phone you should care about? If you like the prospect of an e-ink display the answer is a resounding yes. The YotaPhone 2 isn't exactly cheap, and the Oukitel U6 price could come in at under $300. That would certainly get folks attention if it's fairly easy to obtain and not locked to a specific region.
Would you be interested in seeing the Oukitel U6 come to your region?
source: Neowin