iPhone 6S Plus live images of casing claimed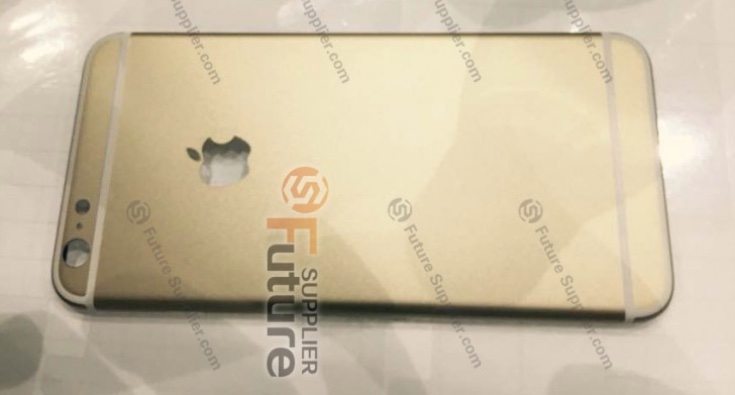 Every year at around this time we see the rumor mill ramp up for the new iPhone/s. The upcoming iPhone 6S and 6S Plus are no exception and we've recently started seeing more leaks. Now we have some live images claimed to be of the iPhone 6S Plus casing. If these are authentic they reveal some changes for the iPhone 2015.
The rear housing of the iPhone 6S Plus in the gold color is purported to be shown in these new images, and there are plenty of similarities to the casing of the current iPhone 6 Plus. However, just as with the recently leaked images claiming to be of the casing of the iPhone 6S, these pictures of the larger version also show some minor differences.
One noticeable aspect shown in these new images is repositioned screw holes, indicating that a different loudspeaker module could be used in the upcoming iPhone 6S Plus. Another variation noted by the source of these images is that the metal build is stronger than that of the current equivalent. That ties in very nicely with previous rumors that Apple was going to use a different metal in the new iPhones this year to avoid another 'bendgate' saga.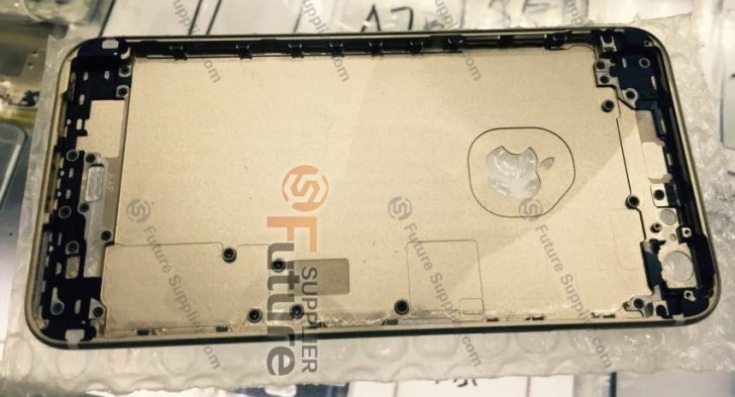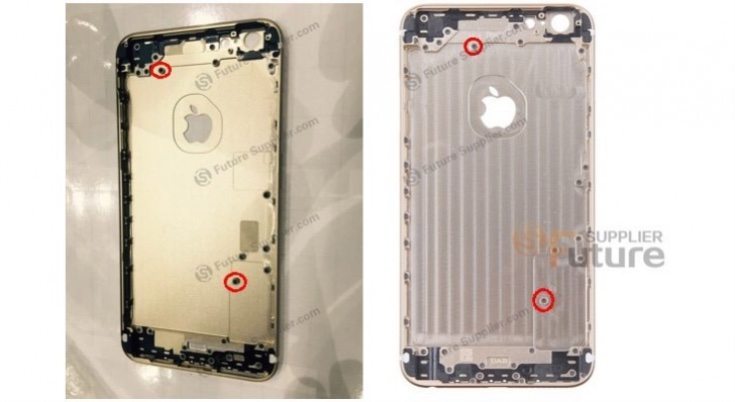 Rumors of the iPhone 6S and 6S Plus so far include Force touch technology for the display, 2GB of RAM, and an A9 processor, and of course they will launch running iOS 9. A recent leak also suggested a 12-megapixel rear camera with 4K video recording capability, and there has also been speculation of a 5-megapixel front-facing snapper.
As always we'll remind you that we have no way of authenticating these rear housing images of the iPhone 6S Plus, so you might want to bear that in mind. However, we'll point out that the original site posting has since been pulled, which adds a puff of smoke to the fire. All the signs are pointing to a launch of the new iPhones in September, and we've heard different potential release dates of September 18 or September 25. Until that time we'll be bringing you news as we hear it on the iPhone 6S and iPhone 6S Plus.
What are your thoughts on these new images that claim to show the rear casing of the iPhone 6S Plus? Do you think they are the real deal? Let us know with your comments.
Source: Future Supplier (now down)
Via: Phone Arena