Samsung Galaxy Note 5 prototype image surfaces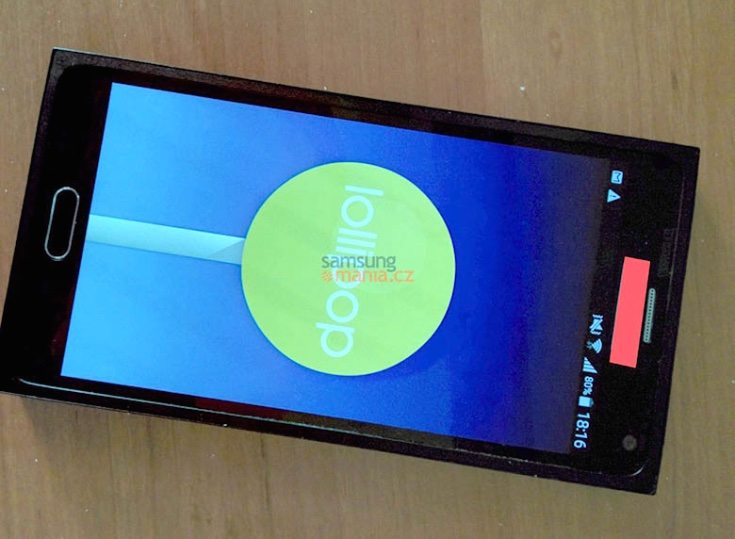 Leaks on the Samsung Galaxy Note 5 are becoming more bountiful as we get nearer to a launch. There have been plenty of rumored specs for this much-awaited phablet, and now a Samsung Galaxy Note 5 prototype image has surfaced. While we cannot verify this at the moment, it certainly adds another rung to the rumor ladder.
The image we're showing here comes out of the Czech Republic and is claimed to be a prototype of the Samsung Galaxy Note 5. These 'mule' units are often used to cover up the hardware so that testing can take place without giving away the appearance of the phone. The phone is said to be in testing on Czech networks, but of course if this is such a prototype it doesn't give us a look at the final design.
If you've been following developments on the Samsung Galaxy Note 5, you'll probably already know that it's rumored to be heading for an unveiling in August rather than the originally expected September timeframe. Recent rumors also suggested that the Note 5 might release later in Europe than for other markets. However, the source of this prototype image also suggests that as testing is being carried out in the Czech Republic, the country is likely to be included in the first swathe of releases.
Unofficial specs of the Galaxy Note 5 so far include a 5.67-inch display with Quad HD resolution as well as 4GB of RAM. There has also been talk of wireless charging and an auto-eject stylus pen. There's not too much longer to go until we should finally hear confirmed specs, price and more, and of course we'll be bringing you news as it happens.
What would be a killer feature for the Samsung Galaxy Note 5 as far as you're concerned? Would non-expandable storage or a non-removable battery kill the dream? Drop us your comments in the box below.
Source: SamsungMania
Via: Pocketnow