Samsung Galaxy J5 vs Galaxy J7, price could decide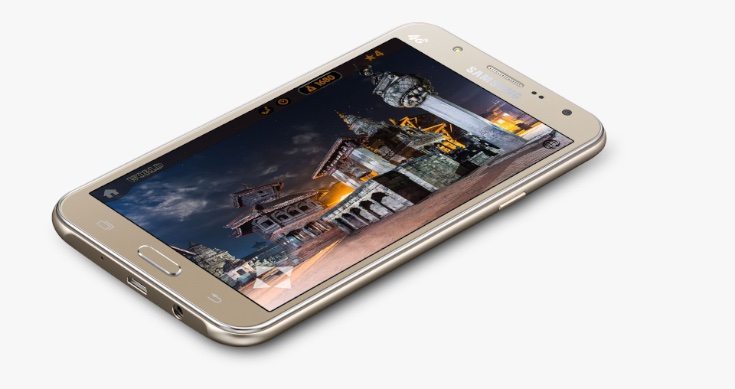 The Samsung Galaxy J5 and J7 smartphones were made official in June and originally released in China. They have also just launched in India where they go on sale later this week, and may become available in further regions. These selfie-centric mid-range handsets are likely to generate a lot of interest, so today we're looking at the Samsung Galaxy J5 vs. Galaxy J7 where the price could decide.
As these are both Samsung devices there are similarities between them and they both have the same design lines. After-sales service and build quality will also be the same, but as far as specs are concerned there are some differentiating factors. We'll check out the main specs of these handsets to see how they compare and how much more you get for your money with the more expensive choice.
Processors
The Samsung Galaxy J5 is powered by a 1.2GHz Snapdragon 410 quad-core processor and Adreno 306 graphics. The Samsung Galaxy J7 is equipped with a Snapdragon 615 octa-core processor with four cores at 1.5GHz and four at 1GH (or the Exynos 7580 depending on region), and Adreno 405 graphics.
Display
The Galaxy J5 is the smaller of these handsets and has a 5-inch display with HD resolution of 1280 x 720 resulting in 294 ppi. The Galaxy J7 has a 5.5-inch display with the same resolution resulting in 267 ppi.
RAM and Storage
Both of these Galaxy handsets have 1.5GB of RAM. However, there's some confusion over internal storage as the models released in China both feature 16GB of internal storage (expandable via microSD to 128GB) However, the versions for India differ as the Galaxy J5 has 8GB of internal storage and the Galaxy J7 has 16GB (both expandable to 128GB). Therefore models could vary according to region.
Camera set-up
Again it's a tie, as both have a 13-megapixel rear camera with autofocus, LED flash, and 1080p video capture, as well as a 5-megapixel front-facing selfie snapper with LED flash.
Battery
The Samsung Galaxy J5 has a removable 2600 mAh battery while the J7 has a removable 3000 mAh battery.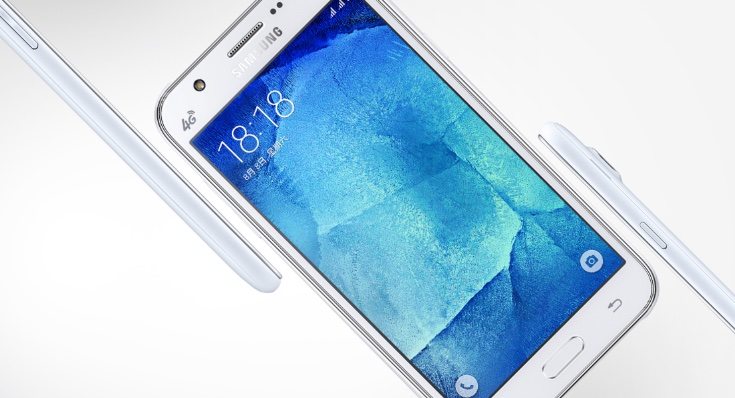 Connectivity
As you might expect, they are exactly the same in this regard. Both the J5 and J7 feature 4G LTE, 3G, WiFi 802.11 b/g/n with WiFi hotspot and WiFi Direct, Bluetooth 4.1, NFC, GPS, and microUSB 2.0.
Operating System
Both run Android 5.1 Lollipop so once more this one is a tie. They're also likely to get future updates at the same time or at least very closely together.
Dimensions and Weight
The Samsung Galaxy J5 measures 142mm x 72mm x 8.5mm and weighs 149g. The Galaxy J7 measures 152.2mm x 79.1mm x 7.9mm and weighs in at 169g.
Price
This is what may help you to make up your mind, although of course pricing will vary according to individual markets as well as retailers. As an example the US equivalent price of the pricing for China is $225 for the Galaxy J5 or $289 for the larger Galaxy J7. Alternatively the confirmed Samsung Galaxy J5 price in India is Rs. 11,999 while the Galaxy J7 price is Rs. 14,999 (more details and offers here).
We'll also point out that both of these are dual SIM smartphones with dual standby and they come in black, gold, and white color options. The difference in pricing may help you to make up your minds which of these new Samsung smartphones you should purchase.
For the extra money the Samsung Galaxy J7 steps up to a faster octa-core processor, a larger display (but with less ppi), and a higher capacity battery. Maybe surprisingly the J7 is also the slimmer of the two. On the other hand, buying the Galaxy J5 will save you money, and some may prefer the more compact size and lighter weight.
It would be good to hear your thoughts on choosing between these two devices. Are you going to opt for the cheaper Samsung Galaxy J5 or splash the cash for the higher specifications of the Galaxy J7? We always appreciate your comments so do let us know.