Xolo Black vs InFocus M810, specs and price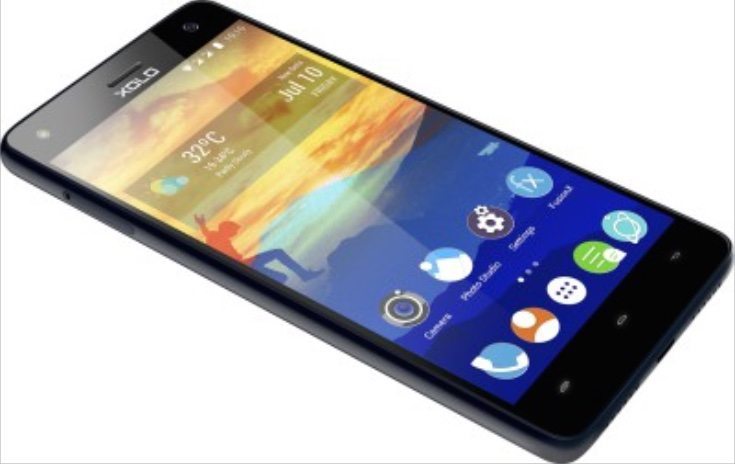 The smartphone market in India is massive and two very recent releases are the Xolo Black and InFocus M810. These are both attracting attention and if you're torn between them we can help you out. We're looking at the Xolo Black vs InFocus M810 in a specs and price battle that will show you how they compare in these respects.
These two smartphones are likely to appeal to the same sector of the market, although the InFocus M810 is the more expensive of the two. The Xolo Black is available exclusively through Flipkart while the InFocus M810 is exclusively sold in India at Amazon.in. Were going to check out the key specs first followed by pricing information.
Processors
The Xolo Black is powered by a Snapdragon 615 octa-core processor (4 cores at 1.5GHz and 4 at 1GHz) with Adreno 405 graphics. The InFocus M810 has a 2.5GHz Snapdragon 801 quad-core processor with Adreno 330 GPU.
Display
The Xolo handset has a 5.5-inch IPS LCD screen with Full HD resolution of 1920 x 1080 and 401 ppi. The M810 has a 5.5inch display with exactly the same resolution.
RAM and Storage
The Xolo Black sports 2GB of RAM and 16GB of internal storage (expandable using second SIM slot to 32GB). The InFocus M810 also has 2GB of RAM and 16GB of internal storage, but this time expandable to 64GB.
Camera set-up
The Xolo Black has a dual rear camera arrangement (13-megapixels and 2-megapixels) with autofocus and LED flash, as well as a 5-megapixel front-facing snapper with LED flash. The InFocus M810 has a 13-megapixel rear camera with autofocus, LED flash, and also a 5-megapixel front-facing unit.
Battery
The Xolo handset has a non-removable 3200 mAh battery while the InFocus phone has a removable 2600 mAh battery.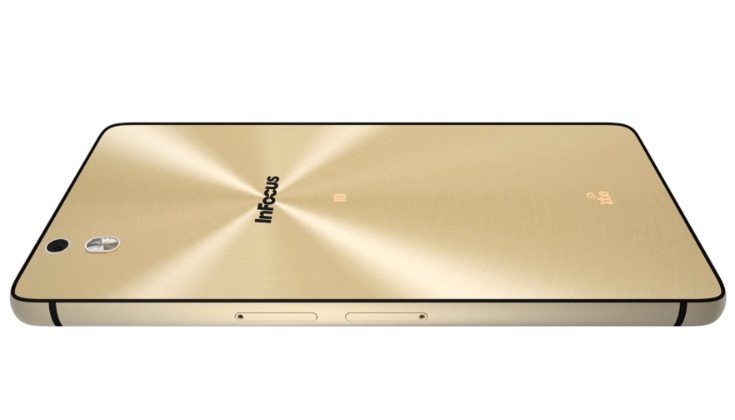 Connectivity
Both phones support 4G LTE, 3G, WiFi 802.11 b/g/n, Bluetooth 4.0, GPS, and microUSB 2.0.
Operating System
The Xolo Black runs Android 5.0 Lollipop with HIVE Atlas UI. The InFocus M810 also runs 5.0 Lollipop, this time with the Inlife UI.
Dimensions and Weight
The Xolo Black measures 155.5mm x 76.6mm x 7.3mm (weight unspecified). The InFocus M810 measures 153.7m x 76.2mm x 6.9mm and weighs 156g.
Price
This is where a difference in price might come into play as the Xolo Black is priced at Rs. 12,999 while the InFocus M810 has a price tag of Rs. 14,999.
Buyers should also consider their preference of design, build quality, and after-sales service when choosing either of these new smartphones. As far as specs go, the InFocus M810 has several benefits over the cheaper Xolo Black. A few of these for example are a faster processor, a higher level of expandable storage, removable battery, and a slimmer build. On the other hand the Xolo Black touts an octa-core processor and also has a larger battery capacity.
Our advice for those considering purchasing either handset is to focus on the aspects most important to you in a new smartphone and decide from there. Of course you will also want to take your budget into account. When you've deliberated between them we'd like to hear your views. Are you more likely to choose the Xolo Black or the InFocus M810?