LG G4 Stylus price in India is official at Rs. 24,990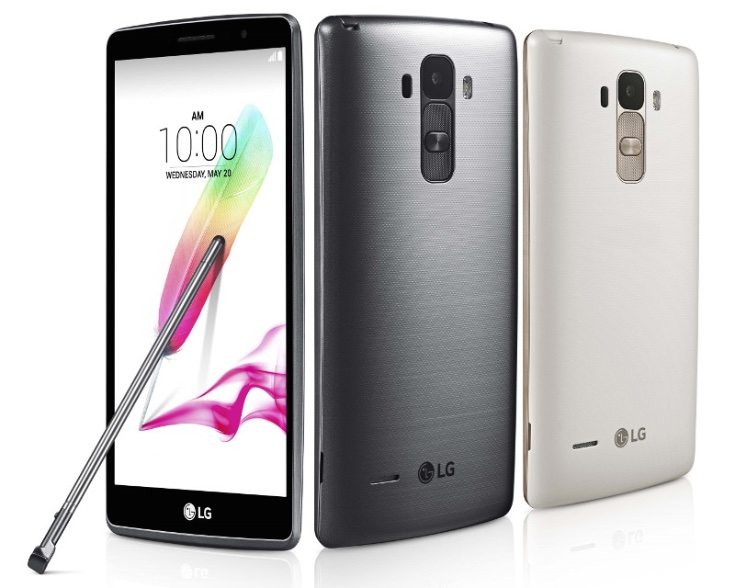 The LG G4 Stylus release has been scheduled to arrive in India for a while now, and today it finally became official. As expected, the LG G4 Stylus price is listed at Rs. 24,990, which may be a bit too high considering its rather mediocre specs.
If you had hoped the LG G4 Stylus would be a Galaxy Note competitor — maybe next year. LG decided to go mid-range with the handset, even though the LG G4 Stylus price is considerably higher than phones with better specs. That said, we all know LG puts out solid products and the Stylus has the G4's style along custom features including Knock Code and Gesture Shot.
If you missed our previous coverage of the LG G4 Stylus, here's what you can expect. The phablet sports a 5.7-inch panel with a resolution of 1,280 x 720 and is powered by a combination of a Snapdragon 410 and 1GB of RAM. The storage capacity is listed at 16GB, but expandable through a microSD card slot. Thing get a little better in the camera department for the Stylus thanks to a rear 13MP snapper with Laser Auto Focus and a 5MP front-facing snapper.
Connectivity options for the LG G4 Stylus include Bluetooth 4.1, Wi-Fi, GPS, NFC, and 4G LTE. The Dual-SIM smartphone will draw its juice from a 3,000mAh removable battery, and is listed as running Android 5.0 out of the box. As the name implies, you'll also get LG's stylus pen, but it doesn't look to be quite as fancy as the S Pen found with Samsung's Note lineup.
It's not really fair to compare the LG G4 Stylus release with the Galaxy Note 4 from last year, and it certainly won't be able to compete against this year's model. With a price of Rs. 24,990/€361, it's far cheaper than the Galaxy Note 4 in India (€600), but that price is going to fall as soon as the Note 5 drops. If you're interested in the LG G4 Stylus, you can pick one up in Floral White or Metallic Silver.
What do you think about the LG G4 Stylus price in India?