Samsung Galaxy Young 3 prospect spotted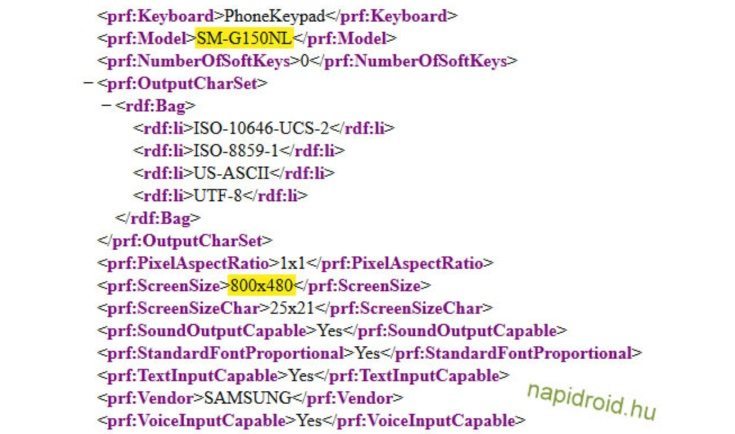 The Samsung Galaxy Young 2 released in October last year so it wouldn't be surprising to see signs of a successor around now. That's just what has happened as a Samsung Galaxy Young 3 prospect has arisen from a user agent profile of a smartphone. This showed a device with model number SM-G150NL.
Evidence of this handset turned up on Samsung's website and it was spotted by NapiDroid.hu. As the Galaxy Young 2 had model number SM-G130 it seems more than plausible to suggest that SM-G150 is the Samsung Galaxy Young 3. There's not too much to go on yet, although the device is shown to have a display resolution of 800 x 480.
This would certainly fit with a low-end handset and the same source tips a possible 3.8-inch display. Previously this same model number has turned up in Bluetooth SIG certification and also import listings for India. Although these latest reports suggest that this is the Samsung Galaxy Young 3, there's a certain amount of confusion.
We've reported on an earlier spot of a model number SM-G150NS and at that time it was thought to be a new Samsung Folder phone. This was tipped to have the same screen resolution and a 3.8-inch display as well. If this latest spot does turn out to be the Samsung Galaxy Young 3 it's a step up from its predecessor although still set to be a low-end handset. The Young 2 sported a 3.5-inch display with resolution of just 480 x 320.
No doubt we'll be hearing more about the SM-G150 over the coming weeks and we'll be sure to let you know further developments. Would you be interested in the entry-level Samsung Galaxy Young 3 if it's on the way? Do let us know by sending in your comments.
Source: NapiDroid
Via: SamMobile