Samsung Galaxy J7 vs Galaxy E7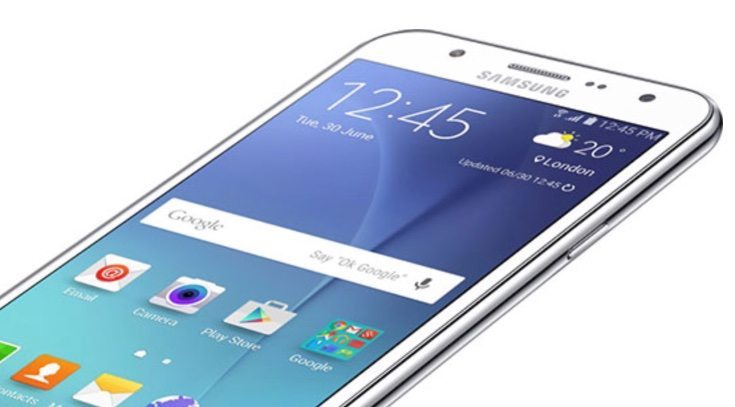 The Samsung Galaxy E7 released earlier this year but Samsung is a prolific producer of new smartphones and there are always new ones coming along. The Samsung Galaxy J7 is a recent release and many readers could be wondering what the differences are. Therefore today we're considering the Samsung Galaxy J7 vs. Galaxy E7 in a specs breakdown.
The Galaxy J7 is a dual SIM device and the Galaxy E7 also comes in a dual SIM option. They are both mid-range Android smartphones, and although there are some differences in specs, there are also some similarities. Let's take a look at the key specs, prices and more to see how they compare.
Processors
The Samsung Galaxy J7 has a Snapdragon 615 octa-core processor (four cores at 1.4GHZ and four at 1GHz) with Adreno 405 graphics. In some regions the phone has a 1.5GHz Exynos 7580 octa-core processor and Mali-T720MP2 GPU. The Galaxy E7 is equipped with a 1.2GHz Snapdragon 410 quad-core processor and Adreno 306 graphics.
Display
There's almost nothing to split them here as they both have a 5.5-inch Super AMOLED display with HD resolution of 1280 x 720 resulting in 267 ppi. It's worth noting though that the Galaxy E7 features Gorilla Glass 4 protection.
RAM and Storage
The Galaxy J7 has 1.5GB of RAM and 16GB of internal storage that can be expanded via microSD to 128GB. The E7 has 2GB of RAM and 16GB of internal storage, this time expandable to 64GB (using second SIM slot).
Camera set-up
There's not much between them as they both have 13-megapixel rear cameras with autofocus, LED flash, and 1080p video capture. They also have 5-megapixel front-facing snappers. However, the Galaxy J7 also has an LED flash for its front unit.
Battery
The Galaxy J7 has a removable 3000 mAh battery while the Galaxy E7 has a non-removable 2950 mAh battery.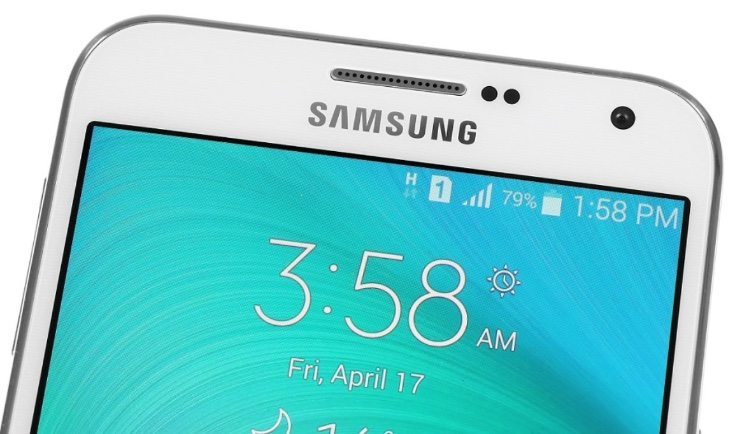 Connectivity
Both phones support 4G LTE (some models of the E7 only 3G), WiFi 802.11 b/g/n, WiFi Direct, WiFi hotspot, GPS, and microUSB 2.0. The Galaxy J7 has Bluetooth 4.1 while the E7 feature Bluetooth 4.0.
Operating System
The Samsung Galaxy J7 runs Android 5.1 Lollipop while the Galaxy E7 runs the older Android 4.4.4 KitKat.
Dimensions and Weight
The Galaxy J7 measures 152.2mm x 78.7mm x 7.5mm and weighs 171g. The Galaxy E7 measures 151.3mm x 77.2mm x 7.3mm and weighs 141g.
Price
Pricing varies by region as well as retailer. We'll give prices for India as an example, where dual SIM phones are popular. The Galaxy J7 recently launched at Rs. 14,999. The Galaxy E7 launched at a much more expensive Rs. 23,999 but the price was pretty quickly lowered to Rs. 20,900. It can now be found cheaper still and we've recently seen it on sale from around Rs. 16,750. Therefore although the Galaxy E7 still has the highest price, the difference between them is not so far apart now.
It's interesting that although the Galaxy E7 has the steeper price tag, the Samsung Galaxy J7 has several benefits as far as specs are concerned. For example the J7 has an octa-core processor, higher level of expandable storage, LED flash for its front-facing camera, a removable battery, and runs a later version of Android. On the other hand the Galaxy E7 has more RAM, and is the lighter and slimmer of the two handsets.
Both phones have similar designs so any decision between them should be based on the points that are most important to you, and also the price difference between them where you are. We'd be interested to hear your final pick. Are you more likely to purchase the more recent Samsung Galaxy J7 or the pricier Galaxy E7? Do send your comments to let us know.