YotaPhone 2 US launch has been cancelled despite success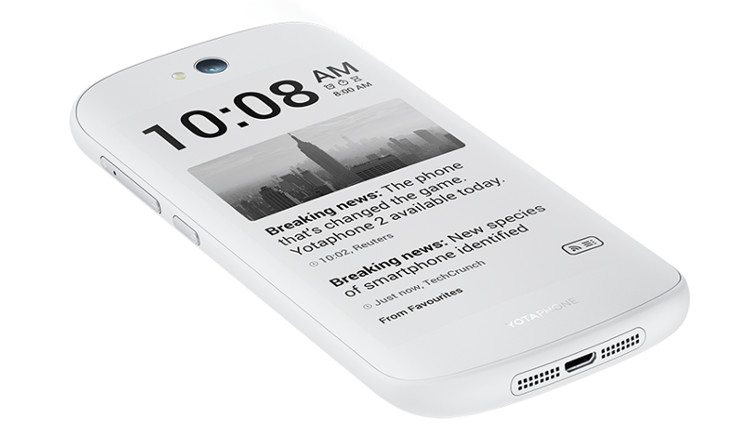 The YotaPhone 2 has been on our radars for some time due to its unique dual-display setup. If you live in the states, we've got some bad news as the YotaPhone 2 US release has been cancelled after being successful on Indiegogo.
In March, we learned the YotaPhone 2 would be headed to Indiegogo for funding to bring the unique smartphone to consumers in the US. Needless to say, it was successful and the company raised close to $300,000 which was well beyond their original goal and they sold out several backing tiers as well. Yesterday we learned all is not right in the land of YotaPhone as the company has cancelled plans for their US launch.
According to emails sent out backers of the YotaPhone 2 US launch, the company has said they are cancelling the release due to "unforeseen delays including both production and delivery of the North American variant of the YotaPhone 2 from our manufacturer." They went on to say that the "logistics were insurmountable and the device would simply arrive too late." In a nutshell, the late delivery of YotaPhone 2 in the US would have caused issues with their global roadmap for 2016.
Before you get your pitchforks out, as the campaign was successful, the funds have been released and YotaPhone 2 will be issuing "full refunds" to anyone that wants one. Unfortunately, you can't simply hold out for the US model, but you can get the International version of the handset instead of the US version, but you'll be sans LTE. For a device that costs $500 bucks, we're guessing most folks are going to ask for that refund.
YotaPhone may lose a few supporters with the cancellation of the YotaPhone 2 in the US, but said they are working with a new manufacturer that will be able to handle a wider release for the YotaPhone 3. While these things tend to happen, it's good to see it looks like everyone will be getting a refund quickly and we'll keep you in the loop on the YotaPhone 3 release whenever it lands next year.