Sony Xperia F design brings wow specs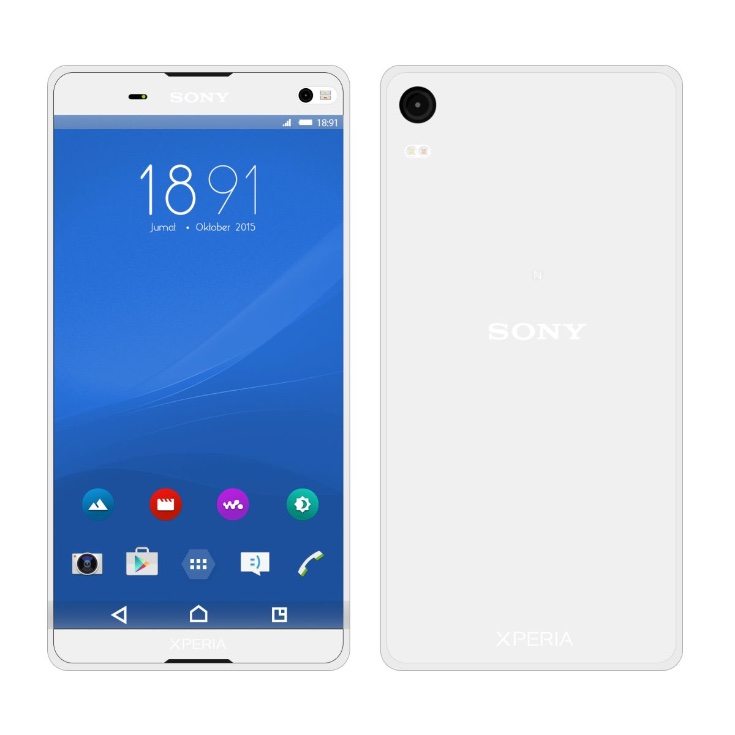 Usually when we share concept designs they offer ideas for upcoming smartphones that we know are actually on the way. Sometimes there are some interesting exceptions though, such as the Sony Xperia F design that we're showing today that has some wow specs. We wonder how many readers would like this handset to be brought to fruition?
We're already hearing leaks about the upcoming Sony Xperia Z5 that will of course be a high-end handset. However, there's always room for more and this Sony Xperia F concept comes from designer Oky Aditya. The render is accompanied by some great imagined specs and features that would fit a high-calibre smartphone.
The handset itself reflects pretty much what we'd expect for a new Xperia phone. It has slightly rounded corners, narrow bezels, and subtle slits for the top and bottom front-facing speakers. The specs are anything but run-of-the-mill though, as the Sony Xperia F packs the recently announced MediaTek Helio X30 processor, and a 5.5-inch Triluminous display with Quad HD resolution of 2560 x 1440 featuring Gorilla Glass 4.
More of the supplied specs include 4GB of RAM, or 8GB in a premium version, internal storage right up to 128GB, and a sizeable 4000 mAh battery. W shouldn't forget the 20.7-megapixel rear camera and 13-megapixel front-facing camera to nicely round things off. There are also some interesting features such as a retina scanner, as well as a fingerprint scanner and heart rate sensor. On a final note we can tell you that this Sony Xperia F is running Android M, which the designer has dubbed Android Muffin.
We'd be interested to hear your thoughts on this concept design for a new Xperia smartphone. Would you buy the Sony Xperia F if it were available right now? What other features would you like to see on a new top-flight Xperia that would bring something a little different to the table?
Source: Concept Phones