Oukitel U6 price announced ahead of pre-orders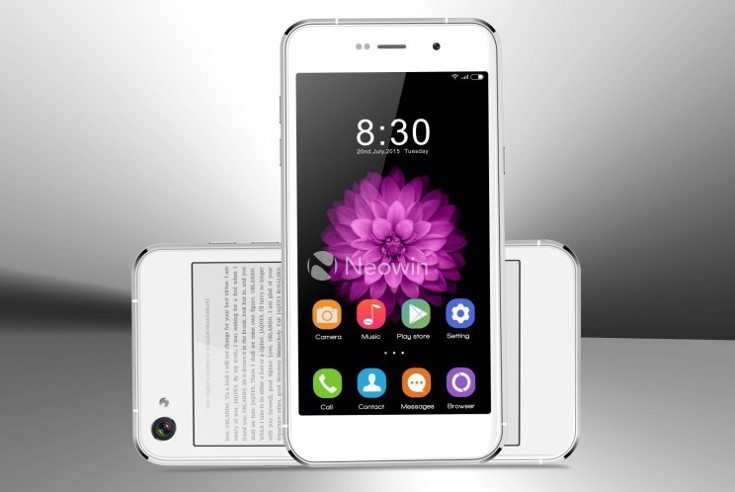 We took a quick look at the Oukitel U6 last month although we were unsure of its price tag. The company has announced the Oukitel U6 price today, and while we don't have a release date, we know pre-orders are set to begin soon.
We've seen smartphone manufacturers borrow features or take trends from each other over the years, and the Oukitel U6 is taking a page from YotaPhone. The handset is set to sport a dual-screen display with an e-ink panel on its backside — something that doesn't come cheap and is available on the YotaPhone 2. Well, the Oukitel U6 price is considerably cheaper as it has been announced at only $239.
Wondering what $239 bucks gets you? How about a dual-display handset with a 5-inch 720p front panel and a 4.7-inch rear e-ink display. Sandwiched between those panels is a quad-core MediaTek MT6735M, so it looks like we won't see the MT6796 previously rumored to power the device. Everything else is still up in the air, but 2GB of RAM and 16GB of storage seem like reasonable assumptions.
The Oukitel U6 is a device to keep an eye on if you're interested in e-ink displays. We don't expect their handset to be easy to get outside of China, and there's still the obvious question of how well it will run with the company's software setup. With the Oukitel U6 price set at $239, they may have a line of folks waiting to find out. Stay tuned, and we'll keep you in the loop as we learn more about the Oukitel U6 release date and specifications.
What do you think about the Oukitel U6 price?
via – GizChina