Surface Mobile phone specs leak under Juggernaut Alpha moniker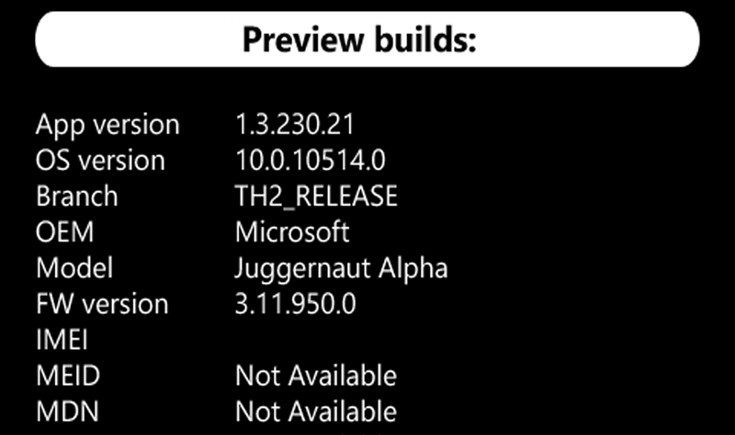 It has been a long while since we heard anything about a Microsoft Surface mobile phone, but that changed over the weekend. The Juggernaut Alpha code name is back in the news, and so are the rumored Surface phone specs.
People have been talking about a possible Microsoft Surface phone since the first slate arrived, but we hadn't heard anything new in some time. That said, it's been even longer since we've heard the Juggernaut Alpha moniker pop up, which leads us to believe you'll want to take the Microsoft Surface phone specs with a dose of salt.
According to the leaked Surface Mobile phone specs, the handset will sport a 5.5-inch panel with a resolution of 2,560 x 1,440 in 16:9. The chip is listed as a 64-bit Intel Atom x3 (SoFIA), and you'll get a choice of 3GB or 4GB of RAM depending on which model you choose. That choice extends to the storage capacity as well with options of 64GB and 128GB and expandable storage up to 256GB.
On the backside of the Surface Mobile phone, you'll find a 21MP PureView Zeiss sensor with an 8MP wide-angle Zeiss snapper on the front. Other features to note include Wireless Charging, a USB Type-C port and the usual array of sensors and connectivity options. The handset is said to sport a premium build with an Aluminum and Magnesium unibody, and you'll get a new stylus called the Surface Pen which puts the device in Note territory. As you'd expect, the Surface phone will run Windows 10 Mobile, and the build shown is 10.0.10514.19.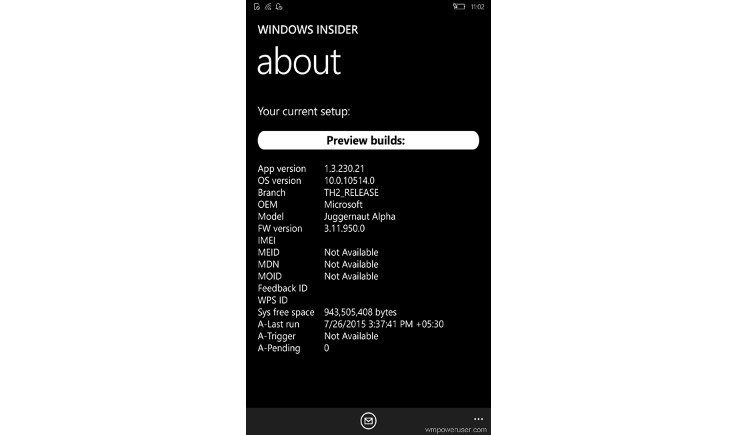 You'll certainly want to take rumors of a Surface Mobile phone lightly until we hear or see something official. We've been down this road before, especially with "Surface" devices which tend to show up in the rumor mill before fading away forever. Hopefully, that won't be the case this time around, as there are a lot of Windows phone fans that would be thrilled with the Surface Mobile phone specs if they pan out.
Do you think the Surface Mobile phone exists or is it another product that will never make it to market?
source: WM Poweruser