Microsoft Lumia 950, 950 XL launch tipped for October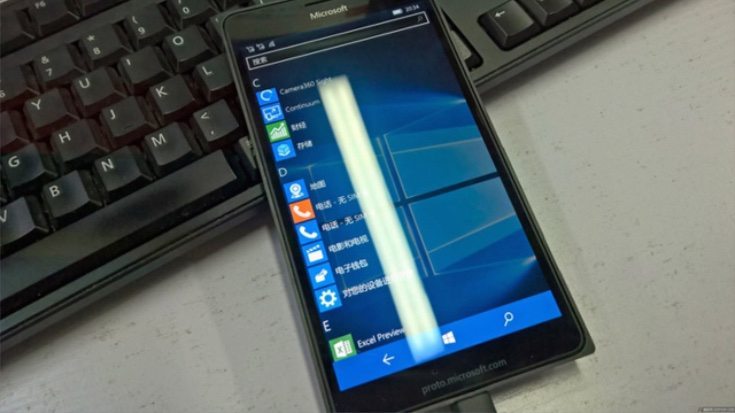 For longer than we can remember we've been following leaks and rumors about new flagship Microsoft Lumia smartphones. Last month we started hearing rumors of a possible October announcement. Now this has been backed up with news that the Microsoft Lumia 950 and 950 XL launch is tipped for October along with a host of other devices from the company.
For some time it was thought that Microsoft would release a high-end Lumia 940 and larger Lumia 940 XL, although more recently they have been dubbed the Lumia 950 and 950 XL. There has been a huge amount of interest in these upcoming devices. It has been a long time now since Lumia fans were treated to some new top-flight handsets, although Microsoft has continually released lower-end smartphones.
A new report claims that Microsoft is holding a big event in October to officially unveil the Lumia 950 and 950 XL, along with an Xbox One mini console, Surface Pro 4 tablet, and Band 2 fitness tracker. There have also been reports that a Lumia 550, Lumia 750, and Lumia 850 are also in the pipeline, although it seems unlikely to us that they would also be made official at the same event.
The Microsoft Lumia 950 (codenamed Talkman) has been the subject of plenty of leaked specs. Among them are a Snapdragon 808 hexa-core processor, a 5.2-inch display with Quad HD resolution (some leaks say Full HD), 3GB of RAM, and 32GB of internal storage (expandable). Further unofficial specs include a 20-megapixel Pureview rear camera, and a removable 3000 mAh battery.
The larger Microsoft Lumia 950XL (codenamed Cityman) has leaked specs such as a Snapdragon 810 processor, 5.7-inch display with Quad HD resolution, the same RAM, storage and rear camera as the 950, and a higher-capacity 3300 mAh battery. It's also though that the 950 XL could have the advantage of triple-LED flash.
Further possibilities for both of the upcoming flagship Lumia's are wireless charging, iris scanners, and USB Type-C, although we'll stress that nothing is confirmed at this point. The phone shown in the image below is purported to be a prototype of the Microsoft Lumia 950 XL although we cannot verify its authenticity.
Are you itching for the Microsoft Lumia 950 and Lumia 950 XL to be made official? What must-have specs and features do you have on your own wish lists for these new Lumia phones?
Source: WPDang
Via: Phone Arena