Galaxy Note 5 could see UK, Europe release soon after all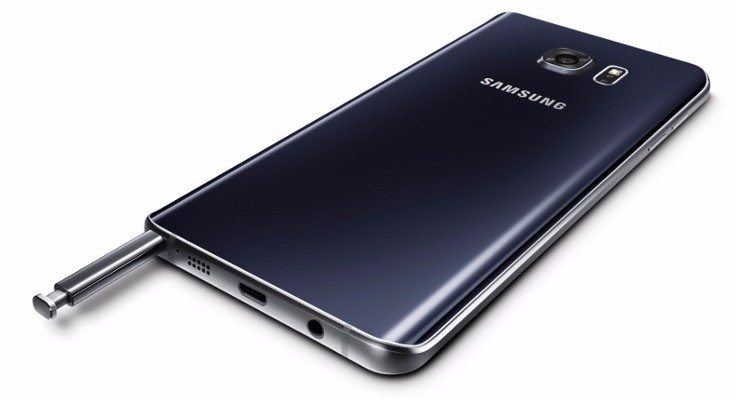 If you're a Samsung device fan in the UK or other parts of Europe we have some very interesting news today. The Samsung Galaxy Note 5 was recently made official but there was some alarm when it was then announced that it would not be released for European customers, at least not any time this year. Now it appears that the Galaxy Note 5 could see a UK, Europe release soon after all.
There was plenty of anticipation for the Samsung Galaxy Note 5 and it was duly unveiled along with the Samsung Galaxy S6 Edge Plus. We knew that the Note 5 would release on August 21 in the US and also be available for Asian markets. However, news that it would not be sold at the same time in Europe and the UK caused plenty of dissatisfaction among potential customers who felt they were being snubbed.
Samsung was said to be concentrating on the US and Asian markets for the Galaxy Note 5, although did clarify that the Galaxy S6 Edge+ would be offered in Europe. The news did not go down well though, and one UK retailer soon established a petition calling for Samsung to have a change of heart. We received may comments and emails from readers about the non-arrival of the Galaxy Note 5, and some people were pretty angry at Samsung's decision. However, we will say that others pointed out that the non-removable battery and lack of microSD expansion meant they were no longer interested anyway.
There's further news on this today though, and it appears that there's a glimmer of hope for buyers in the UK and Europe who would still like to get their hands on the Galaxy Note 5. GSMArena has put together several pieces of information that could indicate a release of the Note 5 in those countries before too much longer, and have even given a possible date.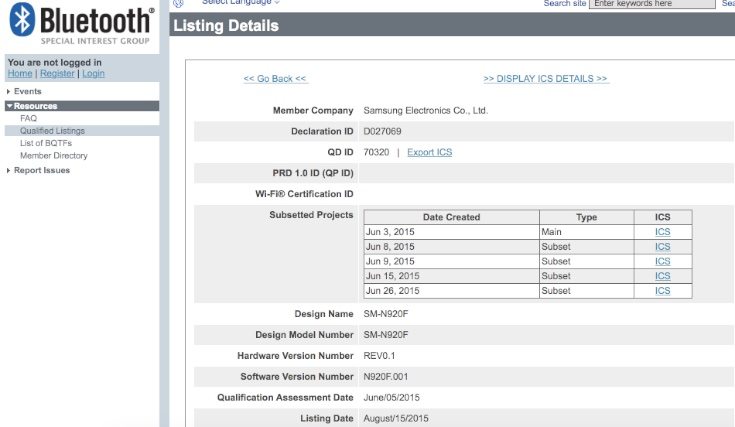 Firstly there has been some investigation into customs and certifications sites and a Galaxy Note 5 with SM-N920F model number has been spotted. Previously Samsung has used the F suffix for European variants of its phones, for instance with the Galaxy S5 and Note 4. Alternatively the 'F' model could be a global variant after removing the Asian and US models from the picture, in which case it would still be sold in Europe.
As well as this snippet of information, the Galaxy Note 5 SM-N920F has also cropped up on Bluetooth.org for certification purposes. In another nugget an import listing has revealed camera assembly parts for the same model, and therefore the existence of a version for Europe seems to be beyond doubt. This is all well and good but there's also a final piece of promising information. A report out of Korea about the price of the Galaxy Note 5 there also includes a European launch date of August 28 for the device.
While this could be a case of putting two and two together to make five, it certainly seems plausible that the Galaxy Note 5 will be hitting UK and European markets very soon. However, it could also be the case that the Korean report is not accurate, so for now we'll keep digging for further information about a possible release date. In the meantime we'd like to hear your views on this news.
Are you satisfied about the existence of the Samsung Galaxy Note 5 model SM-N920F? If this news is confirmed are you pleased to hear that you will soon be able to buy the Galaxy Note 5 in the UK and the rest of Europe, or perhaps you're not longer bothered?
Sources: 1, 2 and 3
Via: GSMArena