Motorola Droid Maxx 2 aka X Play, Turbo 2 tipped for Verizon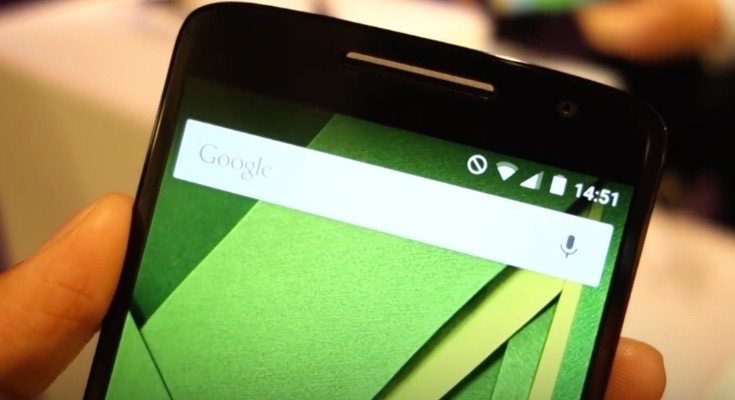 There's always plenty of interest in new Motorola Droid smartphones for Verizon, and over the weekend there were some interesting developments on this. The Motorola Droid Maxx 2 aka X Play, and also the Droid Turbo 2 have both been tipped for Verizon. If you were disappointed that the recently released Moto X Play was not coming to the US, you'll be pleased to know that the Droid Maxx 2 is the same phone rebranded for Big Red.
News is that the Motorola Droid Maxx 2 will release on Verizon later this year, giving at last some US customers the chance to get the Moto X Play experience. Some of you may not be altogether surprised, as before the X Play (pictured below) was made official there had been leaks labeling it as a "Droid" handset.
Specs of the Droid Maxx 2 are expected to stay largely the same and the price of the phone has been given as $300 outright. That should appeal to Verizon customers who want an affordable smartphone without being tied to a contract, and it ties in roughly with the price of the X Play in Europe.
There's also some news on the Motorola Droid Turbo 2, and it's suggested that this is loosely based on the Moto X Style. We already know that the Moto X Style US version is called the Moto X Pure Edition and will only be sold online through Moto Maker. Now it appears that a way of getting it into the stores will be on Verizon as the Droid Turbo 2.
Specs for the Droid Turbo 2 aren't clear although it's tipped for a metal casing, wireless charging, and what is claimed to be an unbreakable display. It's thought this will be a POLED display rather than the more traditional OLED display, meaning it's thinner and has more flexibility, therefore making it less vulnerable to breaking. This could indicate that the Droid Turbo 2 will be a kind of rugged variant of the Moto X Style, but for now it's a case of wait and see.
The price of the Droid Turbo 2 will of course be higher than for the Droid Maxx 2, with sources putting it at around $600. Although a release date isn't known yet, the Turbo 2 recently made an appearance on Costco's system so a launch shouldn't be too much further away. Bear in mind that none of this is official but Phandroid seems fairly certain that it's sources are reliable.
Are you pleased to hear that the Moto X Play will be rebranded as the Motorola Droid Maxx 2 for Verizon? Maybe you're more interested in the Motorola Droid Turbo 2? Let us know with your comments.
Source: Phandroid