Lumia 950, 950XL appear in claimed press shots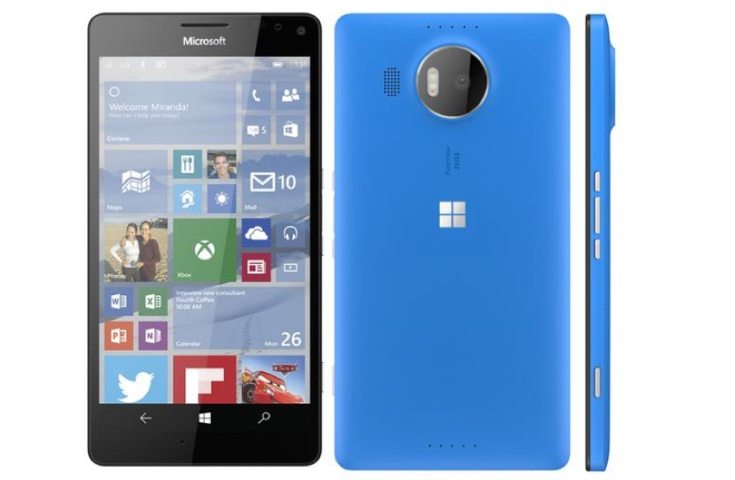 Anticipation is building nicely for the new flagship Microsoft Lumia smartphones. Depending on what day of the week it is and what rumors you believe, the names differ between the Lumia 940 and 940 XL or Lumia 950 and 950 XL. Today it's Thursday and the latest leak has them as the Microsoft Lumia 950 and XL version, and some claimed press shots of the handsets have appeared.
For almost as long as we can remember we've been reporting on leaks and rumors about these upcoming high-end Lumias. The Lumia 950 (codenamed Talkman) is expected to have a 5.2-inch display while the Lumia 950 XL (codenamed Cityman) is thought to sport a 5.7-inch display.
This latest leak comes via @evleaks, a prolific and largely reliable source of upcoming product information. Therefore we're inclined to believe that these images are genuine. The black colored handset shown in the picture directly below is said to be the Microsoft Lumia 950. Meanwhile the blue colored handset shown below this article is alleged to be the Lumia 950 XL.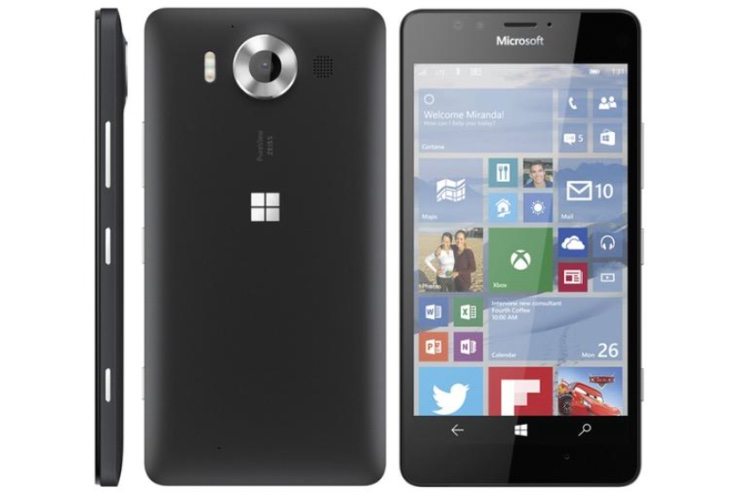 It's rumored that both phones will be made official at a launch event to be held in October, and a recent rumor tipped an October 19 event date although that has not been confirmed. That same source also gave suggested price tags for the two handsets, from around $600 for the Lumia 950 and around $649 for the XL variant.
What we know for sure is that both will be running Windows 10 Mobile and rumored specs have been plentiful. So far it's looking as though the Microsoft Lumia 950 will pack a Snapdragon 808 hexa-core processor, 5.2-inch display (rumors vary between Full HD and Quad HD), 3GB of RAM, and 32GB of internal storage, expandable via microSD. A 20-megapixel rear camera, 5-megapixel front-facing camera, and 3000 mAh battery (removable) have also been tipped.
As far as the Microsoft Lumia 950 XL is concerned, leaked specs include a Snapdragon 810 processor, 5.7-inch display with Quad HD resolution, and a 3300 mAh battery. This phone is thought to have the same megapixel cameras, RAM, and inbuilt storage as the smaller Lumia 950, although a triple-LED flash has been mentioned. Both phones are rumored to feature a USB Type-C port and iris scanner.
If we consider these press images of the Microsoft Lumia 950 and Lumia 950 XL are genuine then we'd like to hear what you think of the designs? Do they live up to your expectations of new flagship Microsoft Lumia smartphones?
Source: @evleaks (Twitter)