Moto 360S leak gives us a glimpse of a smaller wearable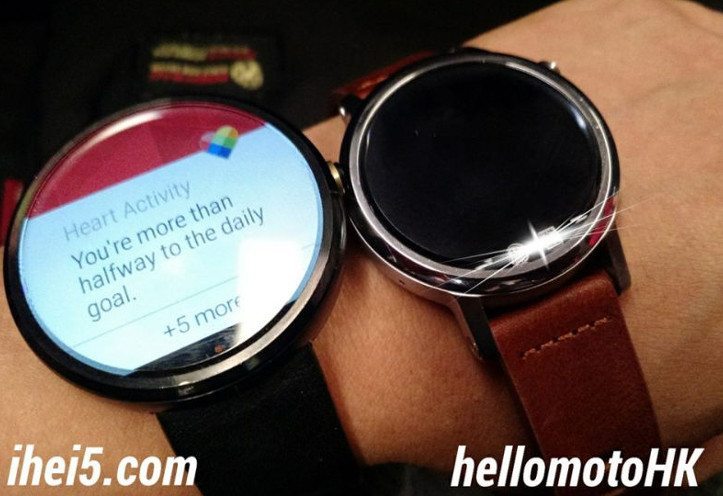 ext week is going to be busy when IFA kicks off, and Motorola will be on hand with a couple of new smartwatches. The Moto 360S will be one of them, and it's just been sighted ahead of primetime.
Earlier this week we got a look at the Moto 360 2 when it was spotted in the wild in Chicago. Since that time, several photos have followed and all show the same design. A couple of more pictures surfaced today which give us an idea of how the smaller Moto 360S will look compared to last year's model.
The first photo is the more interesting one as it shows the original Moto 360 next to the new Moto 360S. You can see it's significantly smaller than the original version, and that's good news if you thought the first model was a little bulky. The second photo comes from Weibo and while we don't know which model it is for sure, it appears to be a large smartwatch just like the original.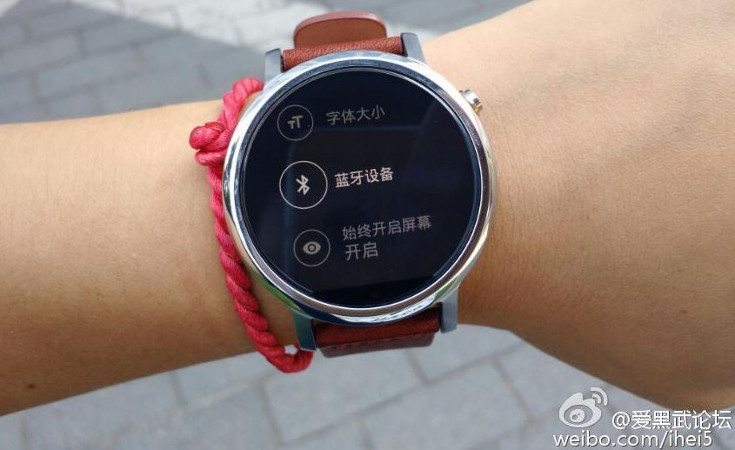 There's not a lot left to find out about the Moto 360 2 release aside from the band and case options. We've already spotted Black, Brown and Red bands, and could see more through Moto Maker. Pricing is still up in the air, and we have a feeling that will play a large part in whether the sequel is successful as the smartwatch world is a whole lot more crowded in 2015.
via – GforGames        source: HellomotoHK