LG Nexus 5 for 2015 tipped September 29 release date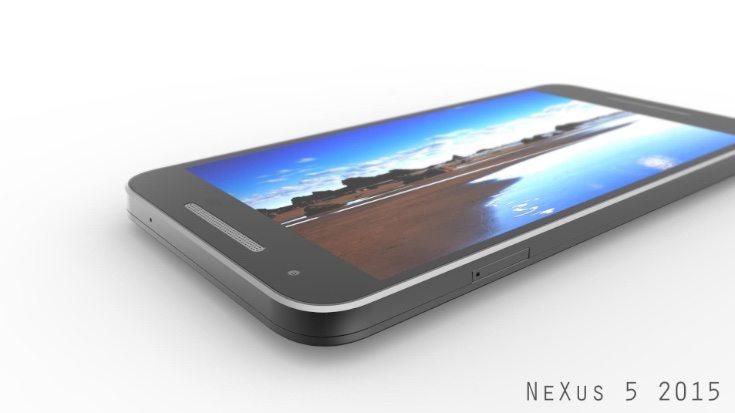 The rumor mill for the upcoming Google Nexus smartphones is now churning rather nicely. Growing leaks have given us a good idea of what to expect for an LG Nexus 5 (2015) as well as a larger new Huawei Nexus handset. A new report about the LG Nexus 5 for 2015 has tipped a September 29 release date.
If you're a Nexus device fan then you may be rather wary about the accuracy of this latest report, as a late September release would be earlier than widely expected. Nevertheless the new Nexus phones are hotly anticipated and many would be delighted if the above news were accurate. Please bear in mind that the image below is a render for the LG Nexus 5 2015 based on leaks.
The South Korean media report cites a "credible source" for this release information. Although we cannot treat this as confirmed we should says that the same source came up with an accurate release date leak for the first LG Nexus 5 in 2013. Unfortunately if you're waiting for the larger new Nexus there's no news yet on a Huawei Nexus 2015 release date.
The latest report also provides some specs for the LG Nexus 5 2015, which tally with the many previously leaked specs. These include a Snapdragon 808 processor, 5.2-inch display with Quad HD resolution of 2560 x 1440, and 3GB of RAM. It's also thought to have a fingerprint sensor, USB Type C port, and 13-megapixel rear camera with optical image stabilization. It will of course be running Android 6.0 Marshmallow out of the box.
For now we're keeping an open mind on this cited September 29th release date for the LG Nexus 5 (2015). Bear in mind that last year's Motorola-made Nexus 6 was introduced in October and released in November, and it was the same story with the original LG Nexus 5 in 2013 and the Nexus 4 the year before that.
In the meantime it would be interesting to receive your comments. Are you hoping that this tipped release date for the Google Nexus 5 (2015) by LG is accurate?
Source: MKPost (Korea)
Via: GforGames