Acer Predator 6 smartphone announced and geared towards gamers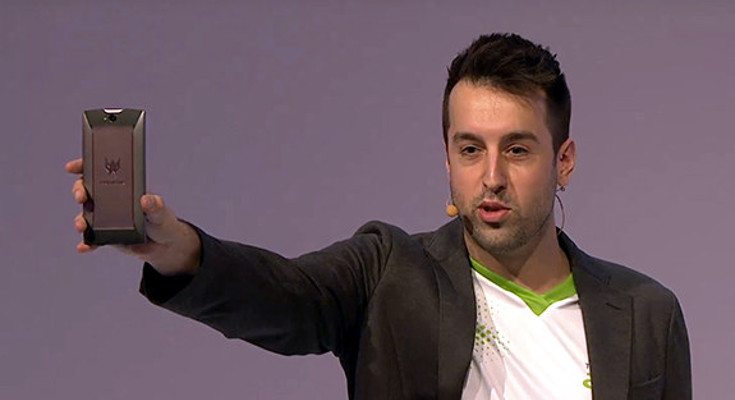 We told you about the Predator tablet back in April, and today Acer unveiled the slate along with a surprise. The Acer Predator 6 smartphone is a smaller version of the slate, and it's a device mobile gamers are going to want to pay attention to.
The Acer Predator 6 smartphone is one of several devices Acer has shown off ahead of IFA today, and it's also the most interesting. When they announced their Predator tablet earlier this year, we were intrigued, but couldn't imagine a smaller version of the slate. We also wouldn't have believed the Acer Predator 6 smartphone specs if they had leaked before today's official announcement.
As it's a smartphone built for mobile gamers, the Acer Predator 6 will feature a large 6-inch panel. While it doesn't have a QHD resolution, the FHD display will certainly help with the battery life. The company has said it will run off a deca-core processor as well, and you'll get 4GB of RAM to boot. Throw in a 21MP sensor on the backside, four speakers and dual haptic feedback, and you've got yourself a nice Android handheld.
The Acer Predator 6 smartphone will be available in sometime in the near future, but the pricing and availability are still up in the air. We have our fingers crossed it will see a wide release and have a reasonable price tag as it could be a very popular handset among gamers.