Samsung Galaxy View teased as a ginormous new Tablet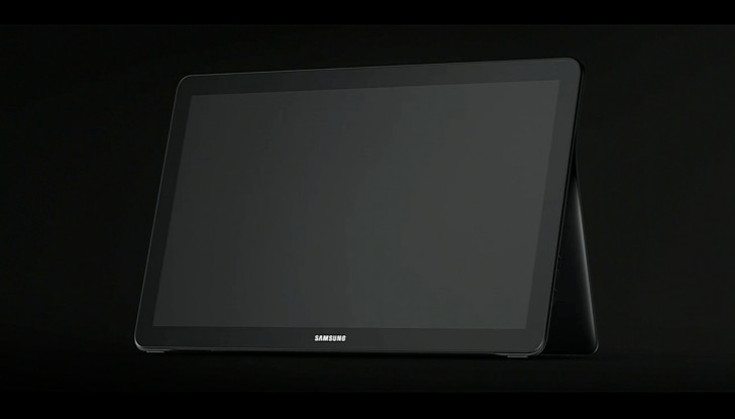 There weren't too many surprises unveiled at IFA from the major players, but Sammy had one. It's called the Samsung Galaxy View tablet, and it's going to be one of the biggest slates on the market once it hits the streets.
Samsung has gotten into the habit of teasing new products during their big events, and that's what happened during IFA this year. After the Gear S2 was unveiled, Sammy did its usual spiel and most folks thought the smartwatch would be their last big announcement. Well, the company dropped a big teaser with the Samsung Galaxy View, and here's what we know about the tablet so far.
Samsung didn't give much information in the Samsung Galaxy View teaser, but it could be the same slate we covered last month as the Samsung SM-T670. While nothing is confirmed, that tablet was code named the Tahoe and has an 18.4-inch panel with a resolution of 1,920 x 1,080. Other possible Samsung Galaxy View specs include 2GB of RAM, an Exynos 7580, 32GB of storage, and an 8MP/2.1MP camera combo. The SM-T670 will be powered by a 5,700mAh battery and runs Android 5.1.
If the SM-T670 is the incoming Samsung Galaxy View tablet, we're curious to see how it will be priced given the specs and massive panel. That said, it's Samsung we're talking about so we could see a couple of versions of the Galaxy View by the time it is released.
Are you interested in an 18-inch tablet or is that far too large for your tastes?
via – SamMobile