Force Friday brings the Sphero BB-8 to the masses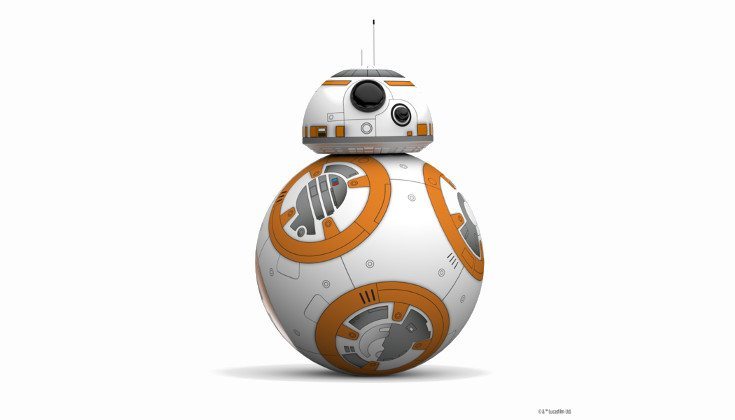 If the Force is strong within you, you already know what today is. Force Friday is a mini-holiday for Star Wars fans, and the Sphero BB-8 is one of many new toys introduced today. It's also mobile-based, and we're going to let you know why you should own one.
We covered the Sphero when it first burst on the scene, and as Star Wars fans, we were enticed by the prospect of the Sphero BB-8. If you've seen the trailer, you've seen the Droid rolling across the desert, and the Sphero BB-8 is a smaller version you can control with your mobile device. It also has some additional perks Star Wars fans will swoon over.
The Sphero BB-8 first appeared on our radars back in April, but details were vague. Now we know the little Droid is even cooler than we thought due to behavioral modes and a slick companion app. The modes can send the BB-8 out and about in Drive mode or Patrol, but there's also a Messaging feature and Voice commands.
The first two should be self-explanatory while the last allows you to send AR-based holograms using your devices camera. It's a nice touch, and we're pretty sure we know what many people's first message will be. In addition to all the features, the Droid responds to things it bumps into with sound effects and reactions that are said to give it an R2-D2 type of personality. There's no way it can replace R2, but we're not going to complain about a remote controlled Droid with some pizazz.
The Sphero BB-8 is already available to purchase for $149.99, but you'll have to hunt around to find one in stock. The company's official site, Amazon and other e-tailers are currently sold out, but we expect that to change (several times) in the weeks and months before The Force Awakens rolls out.