iPad Mini 3 price cut ahead of iPad Mini 4 reveal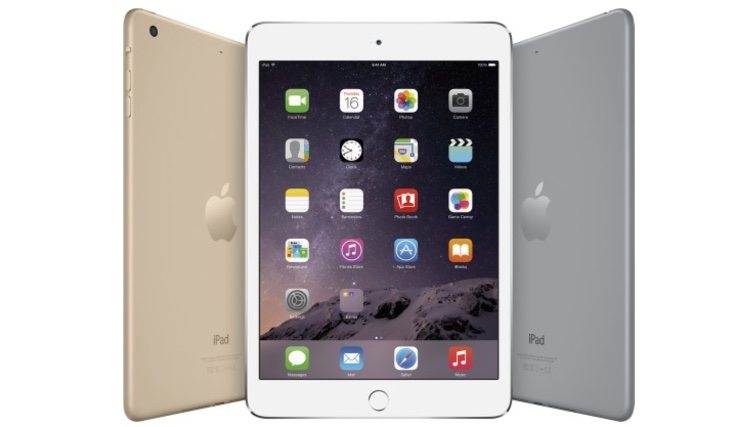 We're now only a few days away from Apple's September 9 event where the main point of focus is expected to be the reveals of the iPhone 6S and iPhone 6S Plus. However, it's rumored that a new version of the smallest iPad could also be announced, and that has now been backed up with news of an iPad mini 3 price cut ahead of an iPad mini 4 reveal.
While Apple hasn't confirmed which devices will be unwrapped at the event on Wednesday, we've been hearing plenty of leaks and rumors about the iPad mini 4 over the last few months. Very often before a new version of an iPhone or iPad releases we see the prices of the current versions lowered. That's just what has happened now and this could be another indicator of an upcoming iPad mini 4 unveiling and release.
It looks as though Best Buy has plenty of the iPad mini 3 on the shelves as the giant retailer has now given the 16GB model of the Apple iPad mini 3 a $100 price cut in its Labor Day Sale. That means it's now $299.99 instead of the previous $399.99. If you want to take advantage of the lower sale price you'll need to be pretty quick though, as this offer is valid from today through September 7.
The lower iPad mini 3 price is available at Best Buy online or in-store and applies to all of the color options, gold, space gray, or silver. As far as the iPad mini 4 goes we expect improvements for the processor and cameras, and a slimmer build has also been rumored. It will of course run the upcoming iOS 9 with the useful addition of a split screen feature.
Remember you only have until Monday to benefit from this new lower iPad mini 3 price at Best Buy. Are you going to grab an Apple iPad mini 3 at this sale price?