Nokia C1 live images give a further look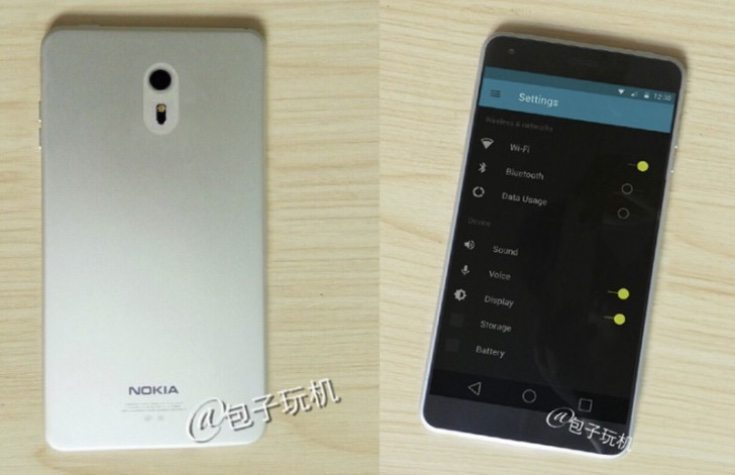 There's plenty of demand for a new Nokia smartphone after Microsoft took over the Lumia branding. The Nokia N1 tablet generated a lot of interest and there have been murmurings about a possible Nokia C1 phone running Android for a long time. Last week we shared a render of this device, and this has now been followed by some purported Nokia C1 live images that give us a further look.
Due to Nokia's agreement with Microsoft we know that there won't be a new Nokia smartphone release until next year. The Nokia C1 render that we showed readers previously certainly looked plausible although we had no way of verifying its authenticity. It's interesting then to see the render followed just days later by these live photos that largely appear to tie in with the earlier leak.
Previously though, the display was thought to have HD resolution of 1280 x 720. However, this new leak tips the display as being 5-inches with Full HD resolution of 1920 x 1080. The same source also cites an Intel Atom chipset, 2GB of RAM, and says that it will be running Android 6.0 Marshmallow, although we should stress that this is all unconfirmed at this point.
From the new images (if they are the real deal) it's hard to tell if the Nokia C1 has a plastic or metal build. Although it's not possible for Nokia to release a new smartphone before next year we'd be surprised if the company doesn't have one in the pipeline right now, and the Nokia C1 could certainly be it. One thing we will say is that we're not sure that the rear camera is positioned exactly in the middle in these latest images, although perhaps that's just us?
For now we'll keep an open mind and hope to hear more soon. Are you a Nokia fan hoping that the rumors and leaks about the Nokia C1 are accurate? What do you think of these new leaked images that claim to show the smartphone?
Source: cnmo.com
Via: GSMArena