iPhone 4S running iOS 9.1 beta review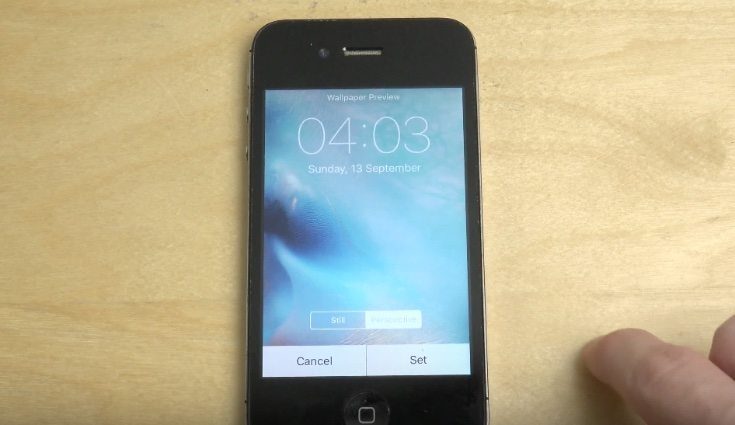 There was a glut of news from the Apple event last week and as well as new devices we also heard a public release date for iOS 9. On the same day Apple also seeded the iOS 9 Golden Master, and then the company surprised many of us by also seeding the first beta of iOS 9.1 to developers. If you want an initial idea of what iOS 9.1 will offer, we have an iPhone 4S running iOS 9.1 beta review for you to take a look at.
If you are waiting for the iOS 9 release for your existing iPhone, iPod touch or iPad, the big date to circle on your calendar is September 16th. You can see further details and a device compatibility list here. Even before iOS 9 releases iOS 9.1 is already in development, and it should be interesting to see it running on an older iPhone.
Below this article we've embedded a video from Adrianisen showing a review of the iPhone 4S running the iOS 9.1 beta. The iPhone 4S is the oldest iPhone that will be able to run iOS 9 and beyond. However, because of its limitations all of the changes and improvements may not be applicable for this device. As you might expect the iPhone 4S seems pretty slow when compared to newer iPhones and the review begins by showing just how long it takes to power on.
Following this we see the reviewer head into the About section under Settings to show the iPhone 4S is indeed running iOS 9.1 beta 1. Further aspects of this OS version on the iPhone 4S are shown and we can see for example that the new wallpapers are available. There appears to be a fair amount of lag though, for example on opening up the App Store. However, it's noted that multitasking appears to be smoother.
You'll also get a look at some new emojis on the iPhone 4S, and in conclusion we hear that although multitasking is better there is further work needed for other areas. If you have any thoughts on this iPhone 4S iOS 9.1 beta review why not send us a comment.
Source: YouTube
https://www.youtube.com/watch?v=95XHmxcXq9A://