LG Class photos emerge ahead of official announcement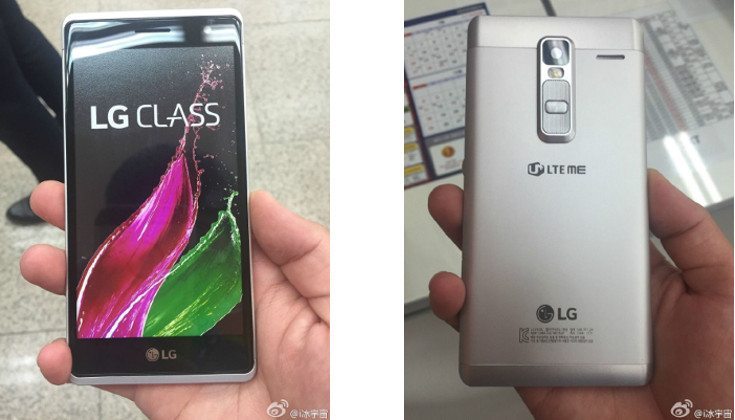 Remember that mysterious LG handset we told you about yesterday? Well, it is mysterious no more as a couple of leaked images have emerged that show the LG Class in all its glory.
Plenty of people are waiting to see the LG V10 announced, but LG surprised us with a teaser for a device believed to be the LG Class. All LG gave us yesterday was a brief glimpse of the smartphone's backside while promising something new on September 21st. The specifications for the handset are still unofficial, but today's leak lets us know what LG's new smartphone will look like.
Initially, we believed the device shown in the teaser would have a metal chassis and that certainly went well with the LG Class moniker. The new photos have thrown a bit of shade on things as it still looks metal, but could definitely be plastic with a metal finish of sorts. LG is pretty good with that. Nothing new has come to light in regards to the specs though, so you can still expect a mid-ranger with different kind of style.
We weren't really sure what to make of the teaser from LG yesterday, but today's photos have shown us an interesting looking device. If the rumored specs pan out, it will come down to pricing and availability for this one and we imagine the build quality will play a part in consumers decisions as well.
Are you a fan of the design LG chose for its newest handset?
via – GforGames    source: Weibo