Samsung Galaxy J5 vs Galaxy Grand Max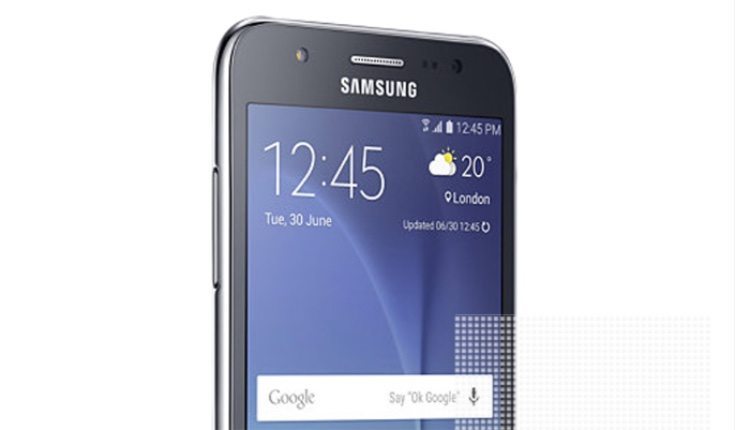 The Samsung Galaxy J5 released in the summer and is one of the company's more affordable smartphones. The Samsung Galaxy Grand Max launched earlier in the year and was the more expensive of the two at launch, although it has since lowered in price. Therefore buyers could be considering either phone and may be interested in our Samsung Galaxy J5 vs Galaxy Grand Max specs shootout.
These phones have plenty in common but there are also some differences. Both come in single SIM and dual SIM versions and pricing will differ according to retailer and region. As dual SIM phones are very popular in India we'll give the pricing there as an example. Both are 4G LTE Android smartphones, so let's break down the specs to see what else they offer.
Processors
It's a tie from the off as both phones have a 1.2GHz Snapdragon 410 quad-core processor and Adreno 306 graphics.
Display
The Samsung Galaxy J5 has a 5-inch Super AMOLED display with HD resolution of 1280 x 720 resulting in 294 ppi. The Galaxy Grand Max has a 5.25-inch IPS LCD display with the same HD resolution that results in 282 ppi.
RAM and Storage
Both handsets have 1.5GB of RAM. The Galaxy J5 comes in 8GB and 16GB models for internal storage, expandable to 128GB via microSD. The Galaxy Grand Max has 16GB of internal storage, but is only expandable to 64GB.
Camera set-up
Again there's not much in it as both have a 13-megapixel rear camera with autofocus, LED flash, and 1080p video capture. The Galaxy J5 has a 5-megapixel front-facing camera with LED flash while the Galaxy Grand Max has no flash for its 5-megapixel front-facing snapper but does feature 1080p video recording capability.
Battery
The Samsung Galaxy J5 has a 2600 mAh battery while the Galaxy Grand Max has a 2500 mAh battery. Both are removable.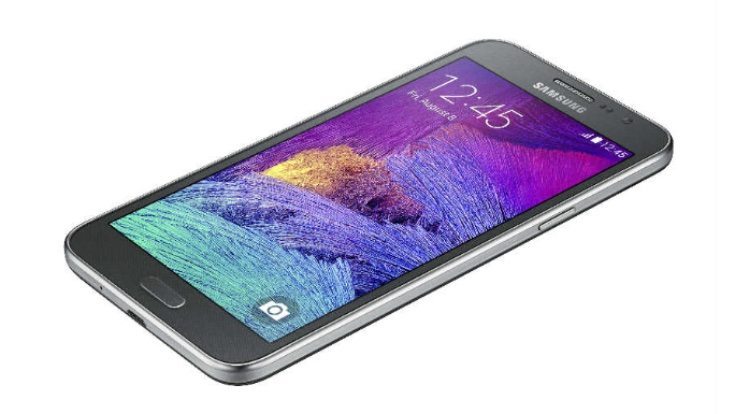 Connectivity
The Galaxy J5 features 4G LTE, 3G, WiFi 802.11 b/g/n, WiFi Direct, WiFi hotspot, Bluetooth 4.1, GPS, and microUSB 2.0. This is almost the same for the Galaxy Grand Max but it has dual-band
WiFi 802.11 a/b/g/n and Bluetooth 4.0.
Operating System
The Galaxy J5 runs Android 5.1 Lollipop while the Grand Max runs the Android 4.4.4 KitKat OS.
Dimensions and Weight
The Samsung J5 measures 142.1mm x 71.8mm x 7.9mm and weighs 146g. The Galaxy Grand Max measures 146mm x 74.8mm x 7.9mm and weighs 161g.
Price
As we said at the top we'll give prices for India where dual SIM phones are the norm. The Samsung Galaxy J5 8GB model launched at Rs. 11,999 and is still on sale at around the same price. The Samsung Galaxy Grand Max was more expensive on launch as it was Rs. 17,286. However, it's now far less at many retailers, and at the time of writing on Snapdeal the price is only Rs. 10,599 making it much better value.
As they are both Samsung handsets the designs and features are similar and of course that also applies to after-sales service. Some of your decision will come down to the prices of the phones in your region, although in India they are now very closely priced. With this in mind potential buyers should consider the specs above and make their final choice based on which aspects are most important to them.
If you have been trying to choose between these two Samsung smartphones we'd be interested to hear your verdict. Will you be purchasing the Samsung Galaxy J5 or the Samsung Galaxy Grand Max? What was the major factor to you in your decision?