Nexus 5X price at Carphone Warehouse is more tempting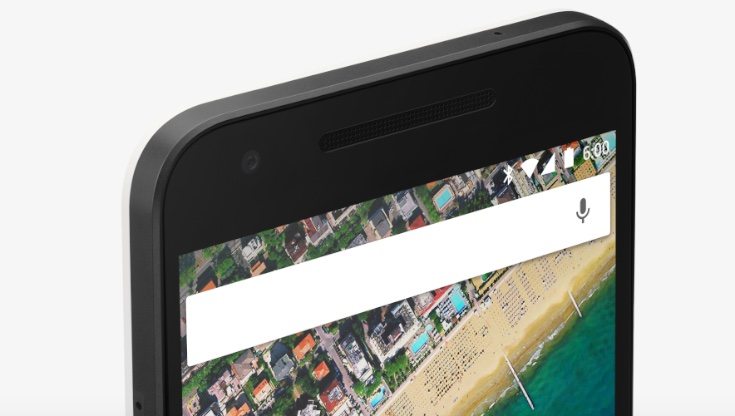 Google announced new Nexus phones this week, the LG Nexus 5X and Huawei Nexus 6P. The Nexus 5X is the more affordable of the two, albeit it with lesser specs. The price for Europe on Google Play is on the steep side for what it offers. However, the Nexus 5X price on Carphone Warehouse is more tempting and worth considering if you're about to pre-order this new smartphone.
In our launch article on the Nexus 5X we gave pricing for the US, but now we're concentrating solely on UK prices. The Nexus 5X comes in 16GB or 32GB models for internal storage and comes in Carbon, Ice, or Quartz colour choices. On the Google Store the Nexus 5X price for the 16GB model is listed at £339 with free delivery, and orders are due to start shipping in two to three weeks. Meanwhile the 32GB model is £379, with deliveries also beginning in two to three weeks time.
However, heading to Carphone Warehouse to pre-order the Nexus 5X gives you lower prices. The SIM-free Nexus 5X price for the 16GB model is listed at £299.99 with free shipping, and a delivery date of October 19 currently stated. On the other hand the Nexus 5X 32GB model is up for grabs at £349.99, also with free shipping and the same delivery date at present.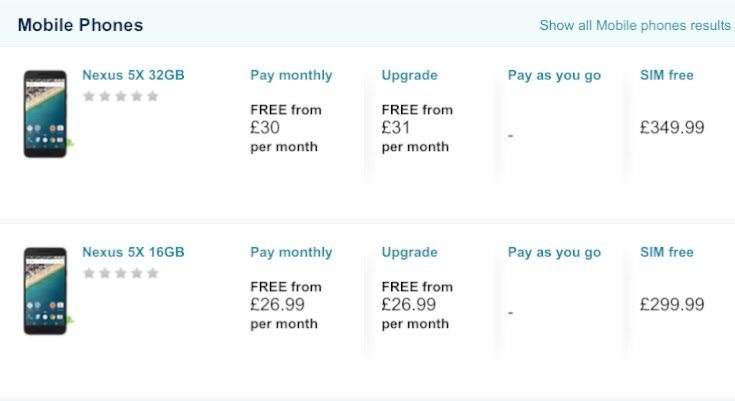 That represents a saving of £40 and £30 respectively for the Nexus 5X 16GB and 32GB models if you pre-order from Carphone Warehouse. That's a tidy sum of money that you could put towards an accessory or something else instead. We'll give you the main specs of the phone to refresh your memory.
Nexus 5X specs include a Snapdragon 808 hexa-core processor, Adreno 418 graphics, and a 5.2-inch display with Full HD resolution of 1920 x 1080. It has 2GB of RAM, a 2700 mAh battery, and 4G LTE connectivity. There's a 12,3-megapixel rear camera with laser autofocus and dual-LED flash, and a 5-megapixel front-facing snapper. Of course it will come running the Android 6.0 Marshmallow operating system out of the box.
What do you think of the Nexus 5X price for the UK? Let us have your comments on this new Google Nexus smartphone.
Sources: Google Store AND Carphone Warehouse