Microsoft Lumia 950 and 950 XL price indicators and camera news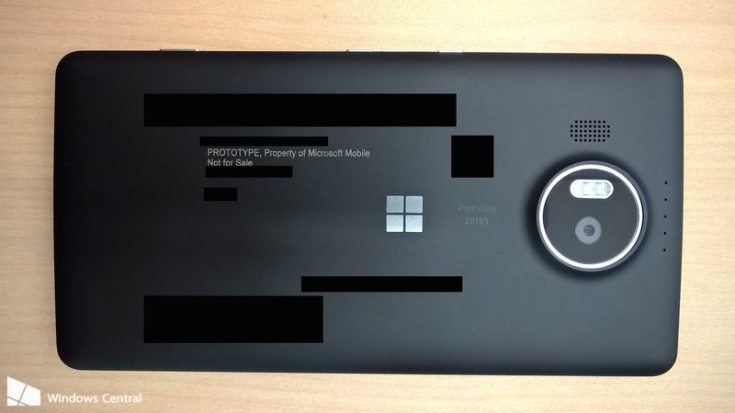 It's only three more days until the Microsoft event on October 6, where we expect the Lumia 950 and Lumia 950 XL to be made official. Rumors and leaks have already been rife so it seems we know virtually everything before the formal launch. Now some new Microsoft Lumia 950 and 950 XL price indicators have appeared via a pre-orders spot. We also have some camera news about the Lumia 950.
Last week we reported that both phones made a brief appearance on the Microsoft Store UK. This confirmed some specs and more for both of these high-end Windows 10 Mobile smartphones, following an earlier leaked presentation. One thing we don't have a grip on yet is pricing for both handsets, although we recently saw some unofficial prices appear from a Spanish retailer. The new price leak comes from a Russian retailer who has already opened pre-orders for the Microsoft Lumia 950 and 950 XL.
The Bayon online store gives the same details of specifications that have leaked on numerous occasions for both phones. The online appearance also gives Russian prices for the phones. The Microsoft Lumia 950 is listed at RUB 56,990 and that equates to around $861, £567, €768, or Rs. 56,180 at today's exchange rates. The Lumia 950 XL shows up at RUB 62,990. That's around $952, £627, €849, Rs. 62,100, so it looks as though you'll need to splash plenty of cash to get hold of either.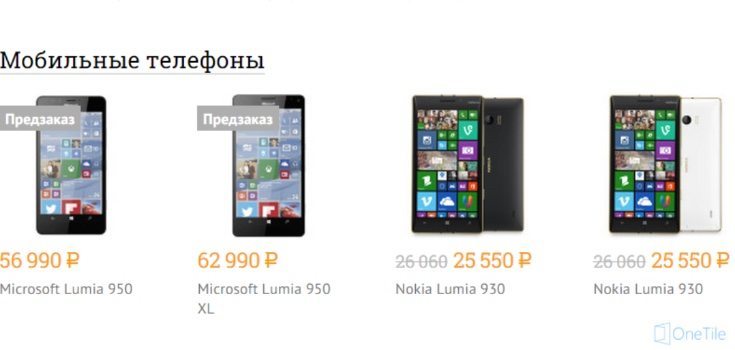 We should point out though that these are for dual SIM models of the phones and that prices in Russia are sometimes on the high side when compared to many other markets. For example, the dual SIM Lumia 950 was listed at €659 in the previous Spanish retailer leak, and that's around $738 at today's exchange rates. Meanwhile the dual SIM Lumia 950 XL was listed at €749, equivalent to around $839. As usual we'll stress that prices can vary according to region.
Another snippet of news concerns the camera specs for the Lumia 950 and 950 XL. A 20-megapixel PureView rear camera has been tipped for both handsets, but rumored specs so far had suggested that only the larger Lumia 950 XL would have triple-LED flash. However, a new set of images claimed to be of a prototype Lumia 950 shows that it also has triple-LED flash. We've included one of the images here and you can see more at the Windows Central link below.
All will be revealed at the event on Tuesday when hopefully we will hear official prices on the phones as well as confirmed specs. A release date of October 8 has been tipped but do remember that this is not set in stone yet. What you think of the price indicators for the Microsoft Lumia 950 and 950 XL detailed here? How much are you willing to pay for either of these Windows 10 Mobile smartphones?
Sources: Buyon.ru (1) (2), AND Onetile.ru AND @Windows10Lover (Twitter)
Via: WMPowerUser AND Windows Central