LG V10 vs Samsung Galaxy Note 5 specs rundown and benefits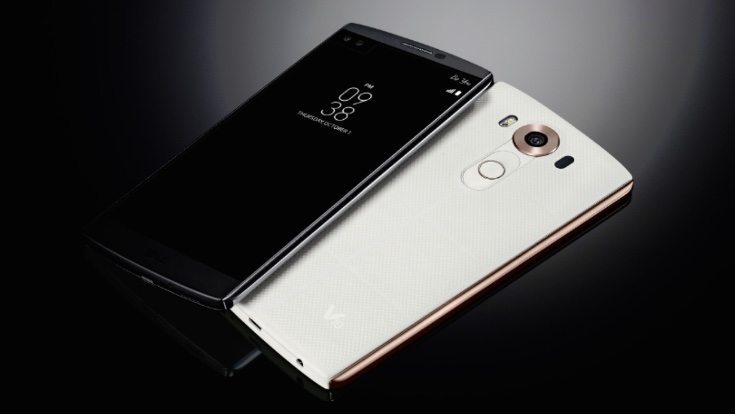 Last week LG took the wraps off its V10 smartphone, a high-end device that has got plenty of people drooling. It will soon start making its way into the hands of buyers and will come up against the formidable Galaxy Note 5 from Samsung that has the same display size. We have an LG V10 vs. Samsung Galaxy Note 5 specs rundown and also a video comparing the major benefits of each over the other.
One of the most popular features of the Galaxy Note 5 is the S Pen stylus use. The LG V10 doesn't have a stylus but it has something rather different in the way of an extra display above the main screen that shows notifications and more. They both have a fingerprint sensor and each include an array of further features. As far as key specs go you're looking at the following.
Processors
The LG V10 packs a Snapdragon 808 hexa-core processor (two cores at 1.82GHz and four at 1.44GHz) with Adreno 418 graphics. The Galaxy Note 5 uses an Exynos 7420 octa-core processor (four cores at 2.1GHz and four at 1.5GHz) and has a Mali-T760MP8 GPU.
Display
Both have 5.7-inch screens with Quad HD resolution of 2560 x 1440. The LG V10 has an IPS LCD panel while the Galaxy Note 5 has a Super AMOLED panel. The LG V10 also has a 2.1-inch secondary display with resolution of 1040 x 160.
RAM and Storage
Both feature 4GB of RAM. The LG handset has 64GB of internal storage (expandable to 128GB via microSD). The Note 5 has internal storage models of 32GB or 64GB (non-expandable).
Camera set-up
There's not much between them on paper as they both have 16-megapixel rear cameras with autofocus, LED flash, optical image stabilization, and 2160p video capture. They both have 5-megapixel front-facing units but on the LG V10 it's a dual camera system.
Battery
Both phones have a 3000 mAh battery. However, the LG 10 has a removable battery while the battery on the Galaxy Note 5 is non-removable.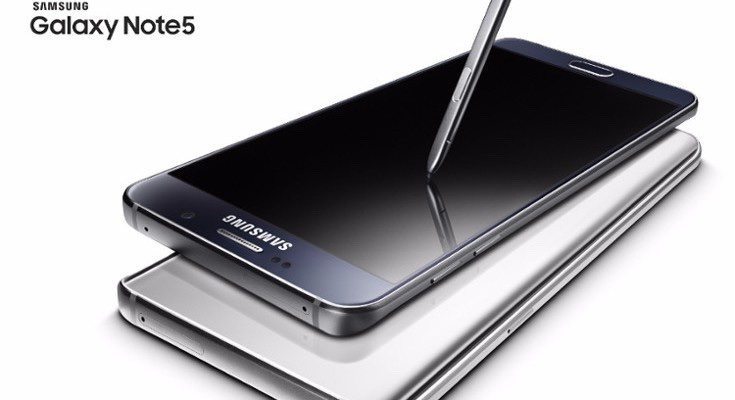 Connectivity
Both handsets have 4G LTE support, dual-band WiFi 802.11 a/b/g/n/ac, WiFi Direct, WiFi hotspot, NFC, GPS, and microUSB 2.0. The LG V10 has Bluetooth 4.1 and DLNA while the Galaxy Note 5 has Bluetooth 4.2.
Operating System
Android 5.1.1 Lollipop is the operating system of choice on both handsets with the Note 5 featuring Samsung's TouchWiz UI.
Dimensions and Weight
The LG V10 measures 159.6mm x 79.3mm x 8.6mm and weighs 192g. The Samsung Galaxy Note 5 measures 153.2mm x 76.1mm x 7.6mm and weighs 171g.
Pricing of the LG V10 has not been confirmed for individual markets yet. However, we expect a top-drawer price to match its specs, just as with the Galaxy Note 5. While the above will give you a good idea of specs differences and some similarities, there is more to consider with a high-end smartphone than just specifications.
As the LG V10 has only just been announced there has been no opportunity yet for a full comparison. However, the YouTube video that we've embedded below from TotalTechWar is an initial summary of the advantages of each when looking at design, features, and specs. It begins by concentrating on the stronger points of the LG V10 over the Galaxy Note 5.
Just a few of the pointers for the LG handset are a durable silicone back, microSD support, and 32-bit Hi-Fi DAC. The next part of the video focuses on the benefits of the Galaxy Note 5 over the LG phone, with some of the advantages being UFS 2.0 storage speed, built-in wireless charging, and a heart rate sensor. These are just a few examples and you can see them all when you watch the video comparison. At the end you'll see a list displaying all of the aspects mentioned side-by-side.
Many people are looking forward to taking a good look at the LG V10 once it becomes widely available, and we'll be back with much more on this new smartphone over the coming weeks. In the meantime we're really interested in what you have to say about the LG V10 and of course the Note 5. Which of these two top-flight handsets appeals to you most, the LG V10 or the Samsung Galaxy Note 5?
https://www.youtube.com/watch?v=1WP04nNQ580://