New View-Master VR headset now available to purchase for $30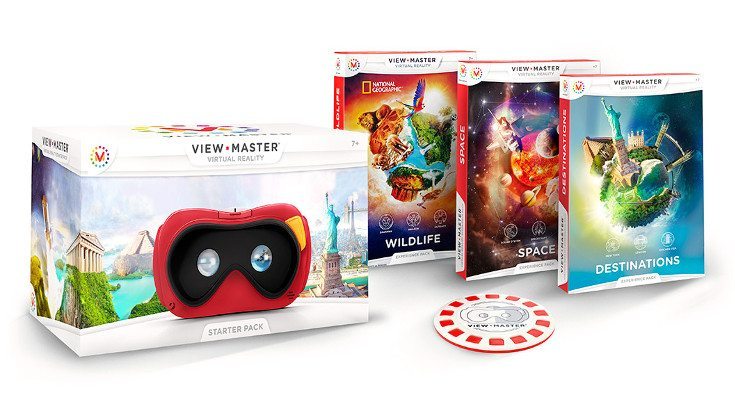 Way back in February, word surfaced that Mattel and Google were cooking something up. It's been a while since we've heard anything about the View-Master VR kit, but the new headset has finally rolled out and is available to purchase.
If you are of a certain age, you probably have fond memories of the View-Master and those little discs. They've been around for ages, and while we've seen some variations over the years like the Talking View-Master with Thriller (it was awesome), the design has largely remained the same. Well, that's changed with the new View-Master VR headset which is built to work like Google Cardboard.
The Google Cardboard View-Master is designed to work with a smartphone and is essentially a juiced-up version of Cardboard with some interesting features. The design is obviously more sturdy than the foam or cardboard VR kits and the View-Master VR reels will still come into play. The headset should work with all the Cardboard apps available in the Play Store along with View-Master's own app and the reels, which will be sold in packs of three.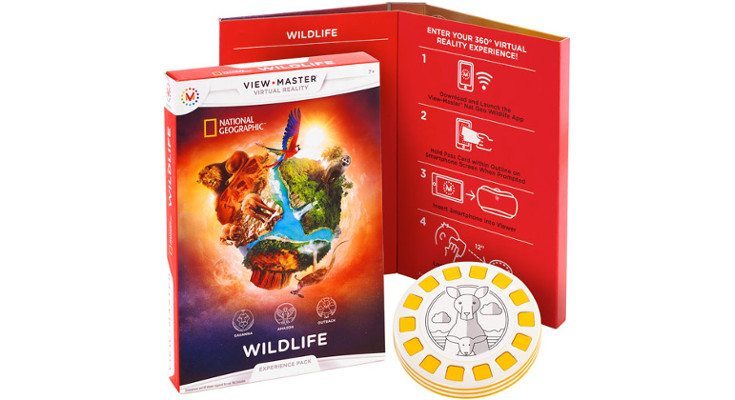 The new View-Master reels come in the form of "Experience Packs" at $15 a pop and they support virtual and augmented reality. At the moment, there are three packs available with Destinations, Space, and Wildlife. Each takes you on a different type of journey and you can bet the farm more packs are already in the works. If you remember the classic setup, there were a slew of option available so we could see loads of new content from a variety of companies in the very near future.
While we haven't gone hands-on with the new View-Master VR headset, the early reviews have been positive. If that trend continues, the kid-friendly VR kit could be a hot seller at Christmas time especially considering the $30 price tag. If you're looking to pick up Mattel's new VR kit, hit up the link below.