Sony Xperia Z4v and puzzling Verizon cancellation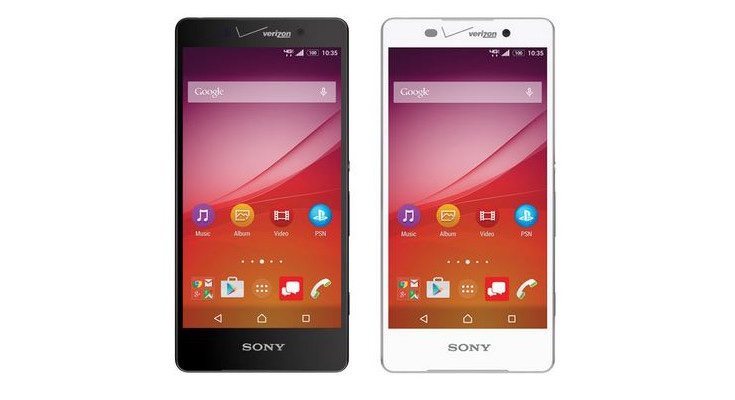 If you've been waiting for the arrival of Verizon's variant of the Sony Xperia Z4 then we have some bad news today. The Z4 was only made available in Japan, and an international edition was dubbed the Xperia Z3+. A slightly improved version for Verizon was announced as the Z4v back in June, but now after several delays the Sony Xperia Z4v has been puzzlingly canceled by the carrier.
This is bound to cause some frustration for those buyers who were still waiting for the variant on Big Red, especially as it had the enhancement of a slightly larger battery with wireless charging. The Sony Xperia Z4v was originally thought to be arriving on Verizon in August but that failed to materialize, after which the release was then expected for some point this month.
A post on Verizon's News Centre (see source) originally showed glowing publicity for the Sony Xperia Z4v as an exclusive for the carrier. However, the page has now been updated with a message that says, "Verizon will no longer be launching Xperia Z4v, however we are committed to supporting Sony Mobile's product portfolio and will support existing products. Sony is a strategic partner as we continue having ongoing discussions together as part of our future portfolio."
The abrupt cancelation of the device on the carrier is made odder by the fact that Verizon offers no explanation for this decision. This news will put a dent in Sony's hopes for renewed success in the US market with its handsets. Also of course, those customers who had been loyally waiting for the device have been left in the lurch. There's still no firm news on when the recently announced Sony Xperia Z5, Z5 Compact and Z5 Premium will release in the US and on which carriers (if any).
Had you been hoping to purchase the Sony Xperia Z4v on Verizon? What do you think of this decision to cancel the launch of this Sony smartphone?
Source: Verizon
Via: The Verge