The ZenWatch FaceDesigner App lets you build custom Watch Faces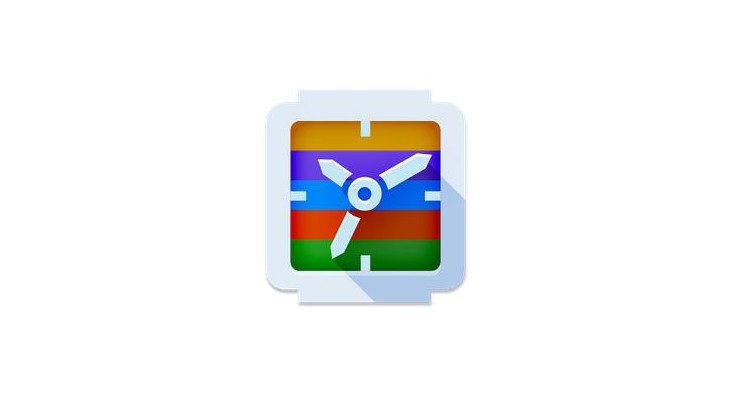 Asus unleashed the ZenWatch 2 onto the Google Store yesterday, and if you've got one on the way, there's an app you'll want to check out. The ZenWatch FaceDesigner App has arrived to fulfill your watch face desires, and it is extremely easy to use.
One of the things we love about smartwatches is customization, and most manufacturers provide you with several watch faces straight out of the box. The ZenWatch FaceDesigner App kicks things up several notches by allowing folks to customize watch faces and you won't need to be a programmer to use it. It also has a surprising amount of depth…
When you first fire up the ZenWatch FaceDesigner App, you can alter several pre-made faces or start one from scratch. Either route is easy, and you are able to choose the background, watch hands and add widgets. Everything can be tweaked as well whether you want to change the opacity, size or placement. As a bonus, you can also add your own background image, ticker or icon if you don't like the options available.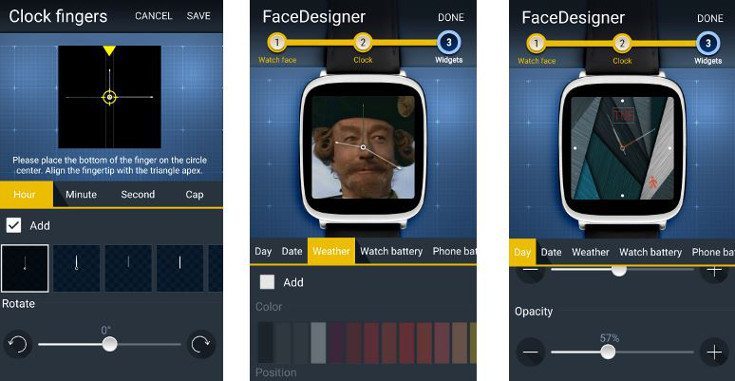 One of the cooler parts of the ZenWatch FaceDesigner App are the widgets. There are quite a few to choose from and include basic functions like the day, date, and weather along with missed calls and battery. If you're fitness oriented, you can also set the watch face to show your step taken and calories burned. Like the other options, all the widgets customizable to a degree.
We've been impressed with the ZenWatch FaceDesigner App, and it's safe to say it's one you'll want to download if you own the ZenWatch. It's also a great way to see what kind of creations you can come up beforehand if you're on the fence about the watch and its style. If you want to give the ZenWatch FaceDesigner App a whirl, you can pick it up for free on Google Play.