LG V10 price indication from Korean launch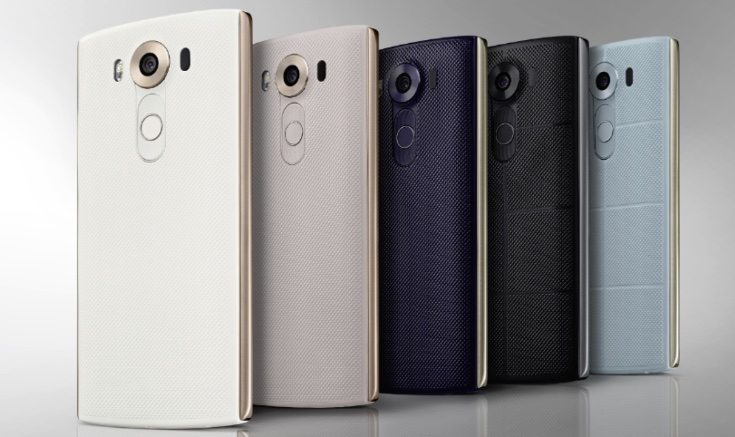 A recently announced device that has got plenty of people talking is the LG V10. This phablet is for the high-end sector of the market, with impressive specs and a secondary front-display. When it was unveiled at the beginning of the month there was no news on the pricing, but now there's an LG V10 price indication from its Korean launch.
When the LG V10 was made official it was announced that it would release first in Korea this month. This will be followed by launches of the smartphone in the US and China, and then in further markets. The phone released today in South Korea and the LG V10 price there is KRW 799,700. This gives us at least some idea of how it will be priced elsewhere.
At the time of writing the Korean LG V10 price equates to around $688, £448, €609, or Rs. 44,800. That's on the steep side as you would expect for a high-end smartphone. However, we'll point out that this is merely a guideline for pricing in other regions, as prices often vary by market. Very often, devices are cheaper elsewhere than in Korea, especially in the US for example.
In South Korea the LG V10 is now available from all three carriers in the country, and it comes with some freebies for those who purchase one before the end of October. It would be nice to think this might also happen when it launches for other countries. There's no further news yet for when that might be, but you can be sure that plenty of buyers will be waiting. We'll remind you of the main specs for this device.
It's powered by a Snapdragon 808 hexa-core processor, has a 5.7-inch main display with QHD resolution of 2560 x 1440, and a secondary 2.1-inch display. It has 4GB of RAM, 64GB of internal storage (expandable to 128GB with microSD), and a 3000 mAh battery. There's a 16-megapixel rear camera with laser autofocus, LED flash, and optical image stabilization, as well as a 5-megapixel dual camera set-up for the front. It runs the Android 5.1.1 Lollipop OS.
You can see more about the phone in our Galaxy Note 5 vs LG V10 comparison. Have you set your sights on owning the LG V10 when/if it releases in your region? What price are you prepared to pay for this top-flight phablet? Drop us your comments in the box below.
Source: Blog of Mobile
Via: GSMArena