iPhone 5S iOS 9 freezing issue reported and shown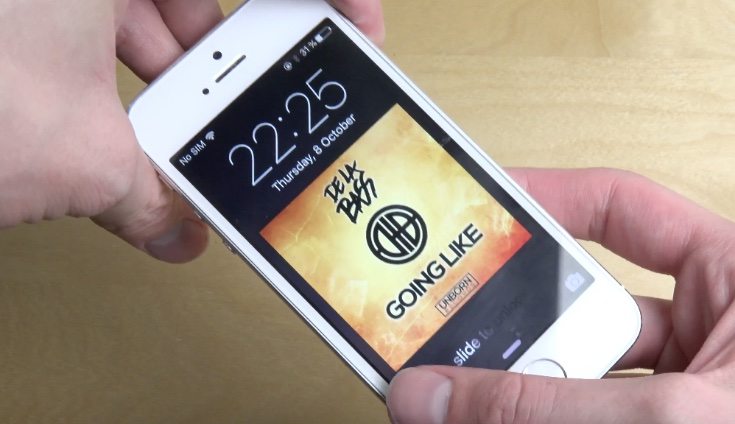 There was plenty of anticipation for Apple's iOS 9 release and since it arrived in September we've already seen iOS 9.0.1 and 9.0.2 follow. It's often the case that new operating system versions can bring along some problems, as well as the new improvements and features of course. Now an iPhone 5S iOS 9 freezing issue is being reported and shown on a video.
Usually when Apple releases a new major upgrade to its operating system we see various problems reported, although it hasn't seemed as bad this time around with iOS 9. These issues often affect battery life, WiFi connections, and cause lag or devices to freeze, and it seems the latter is happening for some users of the iPhone 5S. In fact we're seeing comments saying that some other iOS devices are also being affected in this way.
Below this article we've embedded a short video that illustrates this issue on an iPhone 5S. It comes from Adrianisen, one of our regular YouTube contributors, so we're inclined to give the video some credence. He has noticed the problem on an iPhone 5S unit and shows how the phone comes on but the slide to unlock doesn't work. However, it's noted that the power button still works.
The reviewer says that he's had little other problems with the iPhone 5S apart from some lag, and decides to restarts the handset. This time the 'slide to unlock' works, so obviously the freezing issue appears to be inconsistent. We were particularly interested when we saw the video as we have been having exactly the same difficulty with our iPad mini, though not the other iPads or iPhones in our possession.
On reading through the comments below the video description we can see this is happening for other people with various iOS devices including the iPhone 6, iPhone 6 Plus, iPad mini 2, and iPad 4. The iPhone 5S in the video was shown to be running iOS 9, although some comments say the same problem is still happening with their devices on iOS 9.0.2.
Of course it's difficult to tell whether this issue is widespread or limited to fairly few devices, so that's why we'd like to hear from you. Have you noticed any freezing problems with your iPhone 5S or any other iOS device since updating to iOS 9 or beyond? Maybe you haven't encountered this issue but are having difficulties with something else on your iPhone or iPad? Do send in your comments to let us know.
Source: Adrianisen (YouTube)
https://www.youtube.com/watch?v=PBUuXi2Lm5E://