Samsung Galaxy Grand On makes another pre-launch appearance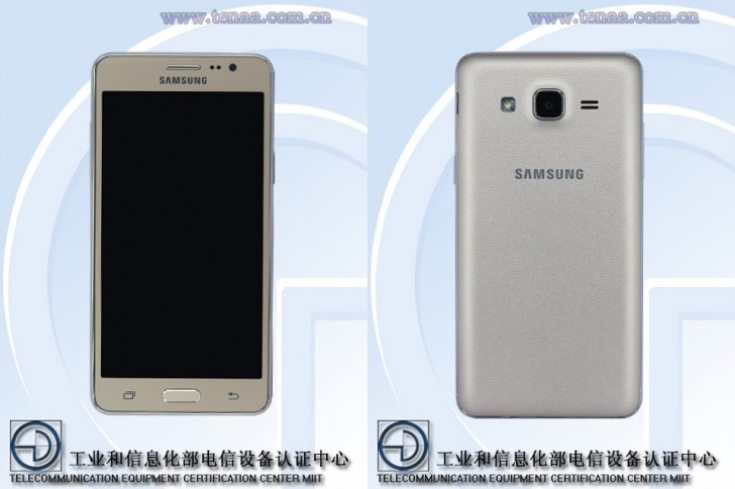 There have been murmurings about a new Samsung Galaxy O series for some time now, with two smartphones in the pipeline so far. They are the Samsung Galaxy Grand On and Galaxy Mega On, sometimes dubbed the Galaxy O5 and Galaxy O7 respectively. There has been growing evidence of the Samsung Galaxy Grand On and now it has made another pre-launch appearance.
The Samsung Galaxy Grand On has model number SM-G550 while the Mega On is SM-G600. In the last few weeks there have been several leaks and sightings of the Galaxy Grand On. For example last month we saw the phone turn up on an Indian import/export site for testing purposes. Earlier this month it turned up again, this time during FCC certification.
Now the phone has made another appearance during the TENAA certification process in China. It bears model number SM-G5500 and includes Chinese TD-LTE networks. The listing also gives us some images of the device as shown below, and once more brings it closer to a release.
Unconfirmed specs of the Samsung Galaxy Grand On so far have included a 5.1-inch display with HD resolution of 1280 x 720, 1GB of RAM, and 8GB of internal storage (expandable to 128GB with microSD card). It's also been leaked as having an 8-megapixel rear camera, a 5-megapixel front-facing camera, and 2600 mAh battery. The handset is said to measure 142mm x 71.9mm x 8.5mm and weigh in at 140g. On release it's likely to be running the Android 5.1 Lollipop operating system.
The TENAA filing details a Gold colored Samsung Galaxy Mega On and confirms many of the above specs. However, it also throws up some confusion over the processor. Previous leaks have suggested it will have a 1.3GHz Exynos 3475 quad-core processor, but this appearance details it with a 1.2GHz dual-core processor (chipset unspecified).
Either way the unofficial specs suggest a low-end handset that's difficult to get too excited about, given the glut of other Samsung Galaxy phones already on offer. Of course there's always the possibility that Samsung will pull something else out of the bag about the handsets when they are finally announced, and it should be said that there is still plenty of demand for more affordable phones.
Is the Samsung Galaxy Grand On a phone that you might purchase if the price is right? Maybe you feel that the choice of Samsung phones on the market is already a little overwhelming? Send your comments to let us know.